How real is the recent US stock rally?
First the good news: The Dow Jones Industrial Average has surged 14% as of November 6 since its August 25 low.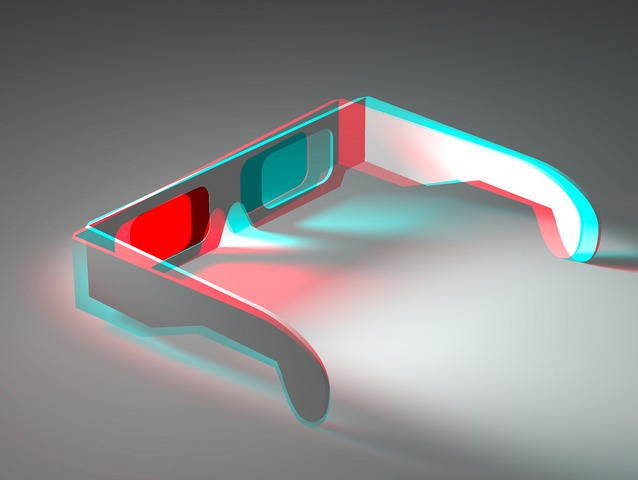 Bounce Back
All this after the US stock market experienced its first 10%-plus correction since 2011 during the third quarter.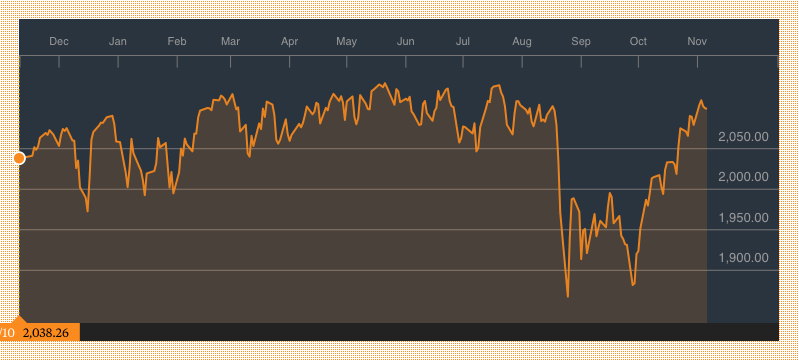 Bulls Return
Bullish sentiment has trended up in recent weeks, according to the AAII Investor Sentiment Survey.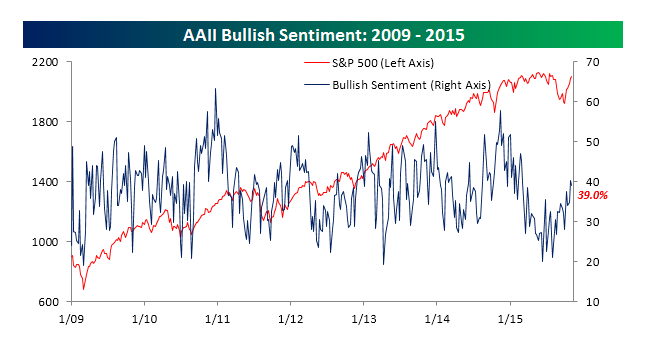 Earnings Weakness
Yet here's the rub.
US corporate earnings haven't kept pace and stocks are starting to look very pricey again.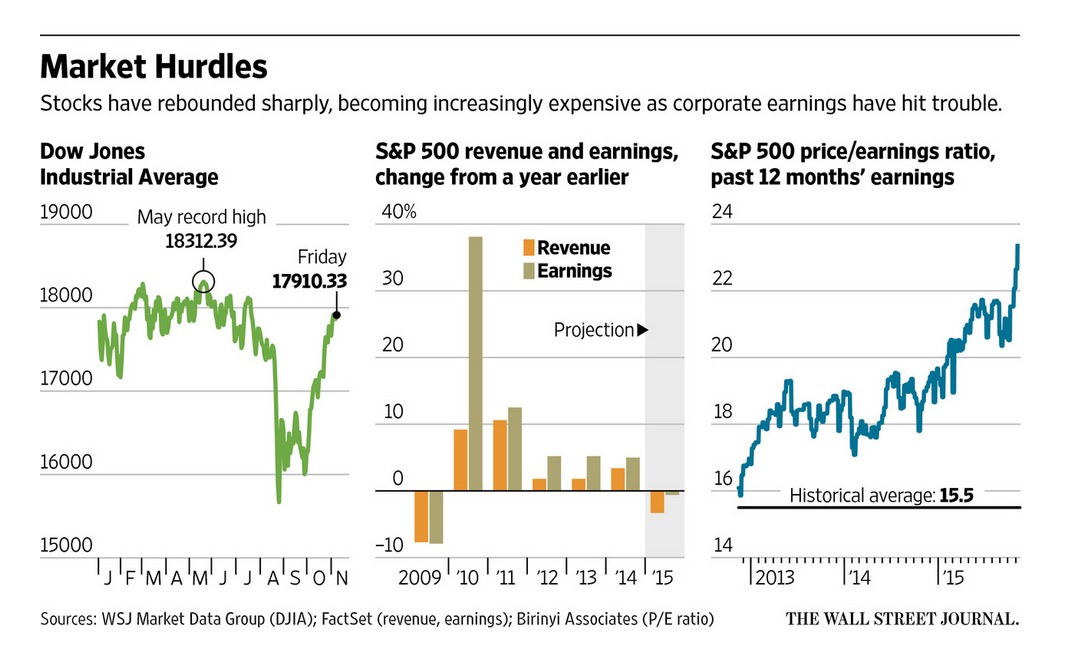 As the Wall Street Journal noted in a smart analysis of the outlook for stocks:
The S&P 500 now trades at 23 times its companies' net profits for the past 12 months, far above the 15.5 historical average and above the level of 20 hit in September, according to Birinyi Associates.
Fed Move
More pressure on price-to-earnings ratios will continue to rise should the US Federal Reserve raise rates in December.
That move is widely anticipated by the Fed Fund futures market, which reflects investor expectations for interest rate levels.
Traders see a more than 70% probability that the Fed will finally make its move and raise rates at its next policy board meeting on December 15-16.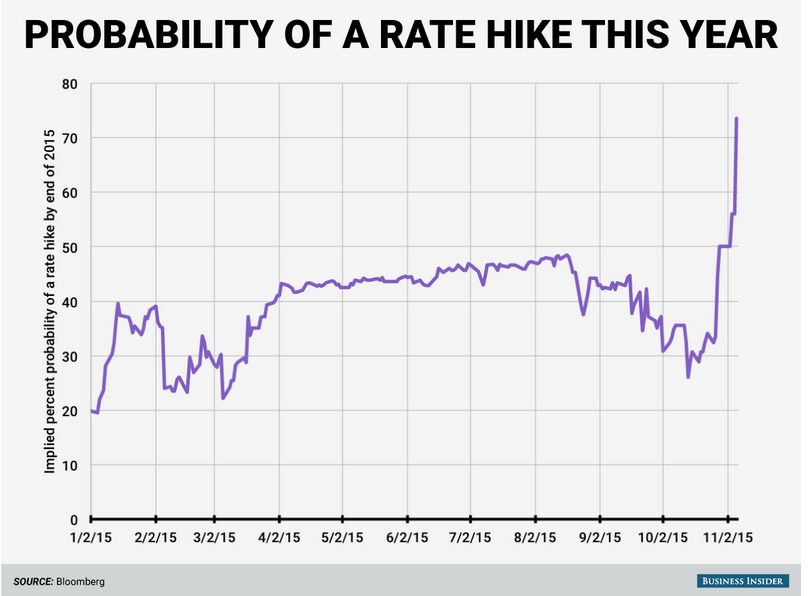 Takeaway
The market's October rally in the face of weak earnings has made stocks extremely pricey again.
Yet analysts remain pretty optimistic about the US stock market for the rest of the year.
Strategists surveyed by Barron's predict the S&P 500 Index will finish the year at 2,150.
If so, that would be a 2.4% gain from the S&P's 2,099 close on November 6 – implying a 4.5% gain for the year.
Photo Editor: Dominic Alves via Flickr Creative Commons