The CEO shakeup earlier this year at McDonald's (MCD) suggested to some observers that the US burger market is in trouble as consumer tastes and diets change.
McDonald's newly-minted CEO, Steve Easterbrook, does face an array of challenges. However, don't count out the venerable hamburger just yet.
In fact, the overall burger market still remains pretty robust, particularly for chains focusing on quality, freshness and creative gourmet recipes.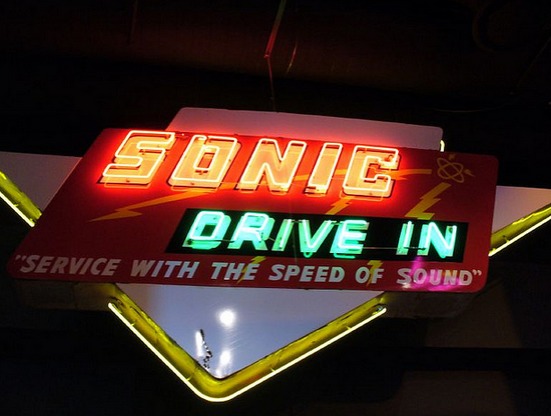 Gourmet Burgers
In 2014, according to market research firm The NPD Group, US consumers consumed 9 billion burgers. That's up 3% from the prior year.
The premium burger chains such as Shake Shack (SHAK), The Habit Burger Grill (HABT), Smashburger and Five Guys Burgers & Fries did even better.
Upscale burger sales in the fast-casual segment grew by 9% in 2014.
Burger Plays
If you are interested in investing in the hamburger business, you have a couple of options.
The big players face challenges from the upstarts, but they still have international scale and resources to invest in new menu products and outlets around the world.
They can also drive sales with one-off promotional campaigns and ad blitzes when need be.
The industry's big cheeses remain McDonald's, Burger King (BKW), Wendy's (WEN), and Sonic Drive-In (SONC).
Together, they controlled about 70% of the US burger market as of mid-2014.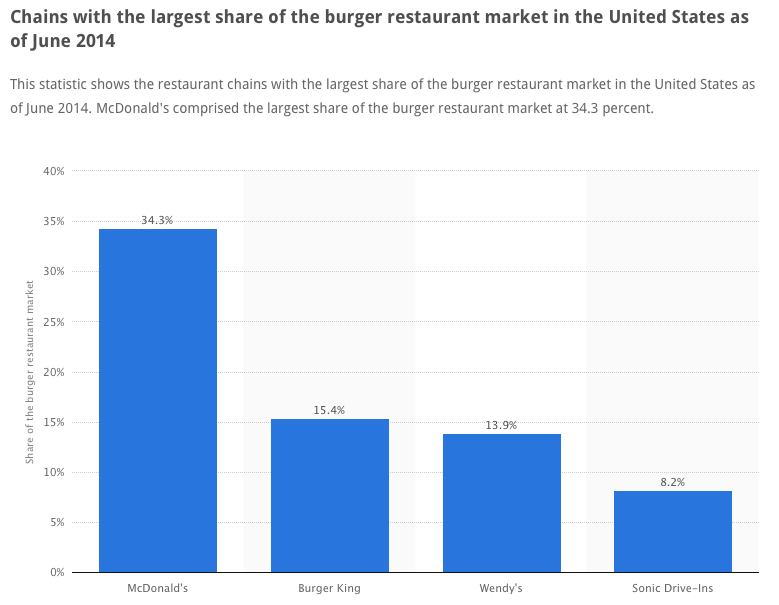 Upscale Joints
The smaller, more upscale chains offer investors faster growth but they are less well-capitalized and therefore riskier.
If there's a glamour burger play, it may be Shake Shack founded in 2000 by New York restaurateur Danny Meyer.
Shake Shack is one of this year's best-performing IPOs. Its share price is about about 120% since its listing in late-January.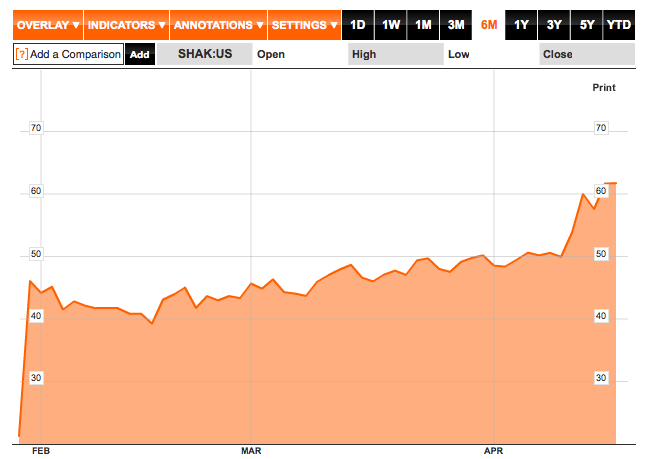 The premium burger chain, which also serves, hot dogs, crinkle-cut fries, shakes, frozen custard, beer and wine, is also on an expansion tear, opening new stores in the both the US and international markets.
High Fliers
The rise of gourmet burger brands, as Zack Investment's Tracey Ryniec points out, is just getting started.
Many of these players have less than 100 restaurants worldwide. McDonald's? It has 36,000-plus restaurants.
Some up-and-comers such as In-and-Out Burger, Five Guys Burger and Smashburger are private, though they could be IPO candidates in the future.
If you are looking for publicly traded burger plays other than Shake Shack, Ryniec suggests Red Robin Gourmet Burger (RRGB) and Habit Burger (HABT) are worth a serious look.
Red Robin offers a diversified menu, which includes salads, soups and alcohol, and is popular with office workers in urban areas.
Habit Burger specializes in the charburger and is a regional player with most of its outlets in California.
Its growth rates bear taking notice.
Takeaway
The hamburger remains an enduring part of the American diet.
Yet the business has become far more diversified with the emergence of gourmet burger chains that are taking on the likes of McDonald's, Burger King and Wendy's.
With steady growth rates and a variety of publicly listed companies to choose from, investors have a full menu to choose from.
Continued Learning: How to profit from the merger mania
Photo Credit: Kevin via Flickr Creative Commons
The investments discussed are held in client accounts as of April 20, 2015. These investments may or may not be currently held in client accounts. The reader should not assume that any investments identified were or will be profitable or that any investment recommendations or investment decisions we make in the future will be profitable.