We are not participating in the annual ritual of trying to predict what markets will do in the coming year. So let's discuss current market conditions.
We follow three main indices for US markets: The PowerShares QQQ Trust Series ETF (QQQ), the Russell 2,000 and the benchmark S&P 500 Index.
Small-caps
All three are in intermediate and long term uptrends. So from that standpoint, it makes sense to focus on the long side for our trades.
Small-cap stocks were lagging in 2014, which was a reason for concern. However, relative strength picked up in the last quarter and Russell 2,000 outperformed the S&P during the last quarter.
The index broke out of its 2014 trading range to new highs during the last days of the year.
Technically, it is now important that small caps keep moving higher to avoid creating a so-called "bull trap," in which bullish investors get locked into a bad investment.
On the other side, such a situation would create an interesting trading opportunity on the short side.
Market breadth
The same is true for the S&P, which needs to stay above 2,000 to not create bull trap as well.
On the plus side, market breadth has recently been positive. Throughout 2014, the declining number of stocks at 52-week highs was a concern.
However, in the fourth quarter of last year, this number expanded as can be seen from chart (1).
Unfortunately, as usual, there are also reasons for concern.
Options volatility
As can be seen from chart (2), implied options volatility (VIX) has been trending higher since mid-2014.
So markets have been getting more nervous. What's the reason? Decline of oil prices? US Dollar rally? Fear of the FED lifting rates in 2015? Deepening recession in Europe?
We continue to monitor the VIX to see how markets react on upcoming news.
Interestingly, raising volatility has been positive for the Technical Swing model portfolio, which had performance problems in the low-volatility period in 2013 and most of 2014.
Performance
During the first three quarters of 2014, Technical Swing lost 13.9% while the S&P gained 6.9%.
During the last quarter, however, the index gained 4.9%, while the portfolio showed some stabilization and added 3.3%.
When we look at annual numbers (Table 1), there seems to be a strong correlation between market volatility and model outperformance.
The more nervous the markets, the better Technical Swing has performed in the past.
Unfortunately, five years is a small data set, so one has to be careful with conclusions.
Volatility
But the observation makes sense: due to the short-term trading nature of Technical Swing, the model needs volatility to switch positions from long to short and then benefit from the trade.
In a low volatility market, Technical Swing portfolio goes short and then immediately gets stopped out with a loss when stocks reverse direction.
Let's take a look at recent developments at Technical Swing: the selloff around mid December gave us a good opportunity to establish long trades.
As we discussed in earlier reviews, one has to be fast due to the V-shaped nature of the market. The S&P did it again in December and rallied almost five percent within two days.
Looking forward
You don't have much time if you are short the market, so we scaled out of our short positions during the prior decline.
Going into January, we drastically reduced our long exposure and even have two short positions in the portfolio.
Seasonality is very positive for January, so some stabilization could offer a good entry point into additional longs.
Remember: US stocks are in an uptrend. For now, this is what counts.
Photo Credit: Susanne Nilsson via Flickr Creative Commons
DISCLAIMER: The investments discussed are held in client accounts as of December 31, 2014. These investments may or may not be currently held in client accounts. The reader should not assume that any investments identified were or will be profitable or that any investment recommendations or investment decisions we make in the future will be profitable. Past performance is no guarantee of future results.
Author profile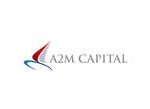 A2M Capital, LLC is a registered investment advisor, based in Germany. We apply active investment strategies based on quantitative and technical criteria with the goal to exploit market anomalies.

Michael Arold founded A2M Capital after many years as an individual manager on Covestor.