Who would have thought that the biggest initial public offering on the planet this year would come courtesy of Japan's state-owned, postal service holding company.
A post office? That's right.
Actually, there will be three offerings: Japan Post Holdings, Japan Post Bank and Japan Post Insurance.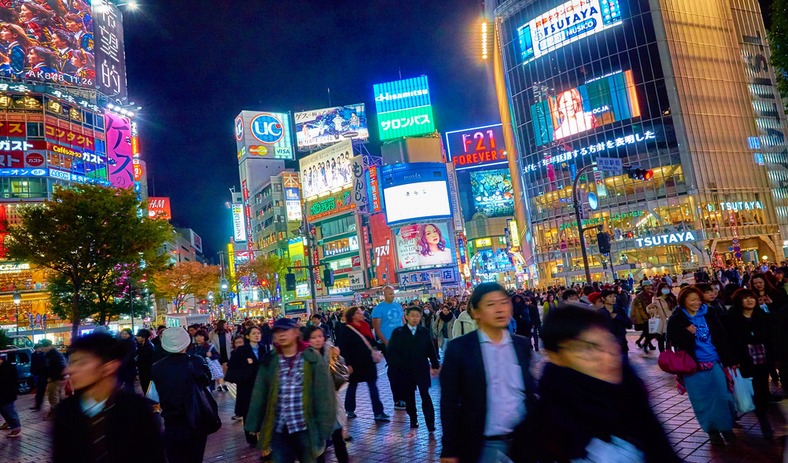 The three units are expected to raise a total of $12 billion in the biggest IPO since Chinese e-commerce juggernaut Alibaba (BABA) started trading on the New York Stock Exchange in September of 2014.
It adds up to one of the biggest privatizations ever in Japan.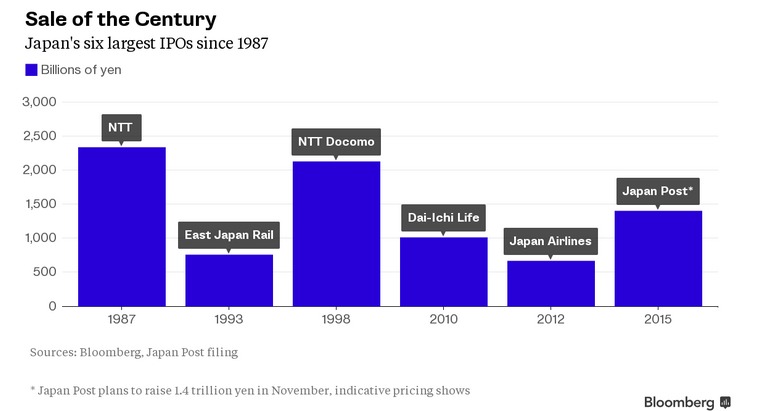 Big Reach
Japan Post has 24,464 branches and sorts 18.2 billion pieces of mail a year. The banking and insurance units are huge players in Japanese financial services.
The three companies have combined assets of about 300 trillion yen or $2.4 trillion. That's no typo: We're talking trillions here.
The trio will start trading separately, but simultaneously on the Tokyo Stock Exchange on Nov. 4
Attractive Yield
Almost 80 percent of the shares are being sold to individuals.
Foreign investors are expected to snap up the rest.
Prime Minister Shinzo Abe hopes the IPO will give Japanese households a reason to invest some of their savings in the stock market.
The three units are expected to offer a dividend yield of around 3%, compared with an average of around 1.4% for big-name companies listed on the Tokyo Stock Exchange.
That would also be a far better return than the current 0.30% yield on the benchmark 10-year Japanese Government Bond.
Instant Messaging
Skeptics point out that Japan Post is vulnerable to the same adverse trends other postal services face: The rise of e-mail and instant messaging.
Consider that the US Postal service has lost about $52 billion over the last eight years.
The Japanese bank and insurance arms operate in a weak economy with an aging and declining population.
Takeaway
The Japanese government spin-offs Japan Post Holdings, Japan Post Bank and Japan Post Insurance will be the biggest offering since Alibaba.
However, investors should approach these companies cautiously.
Japan's stagnant economy and demographics offer special challenges to postal services, banking and insurance.
Photo Credit: Moyan Brenn via Flickr Creative Commons