We've come a long way from frozen tv dinners and meat loaf.
Americans it turns out have become pretty sophisticated in their tastes for food, what with the popularity these days of luxury items like truffles, kobe beef, foie gras, and sushi.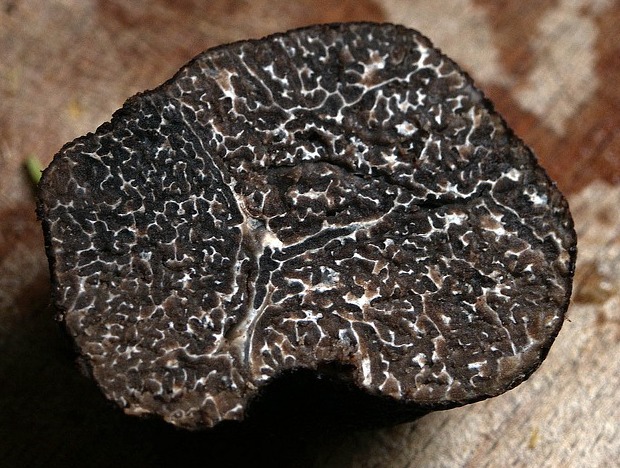 Farm-to-table
Then there's the whole "farm-to-table" and organic revolutions. As consumers have educated themselves about the health trade offs that come from eating processed foods, sales of natural and organic products has evolved into a $50 billion business.
Not only have these movements transformed food retailing, they are also having an impact on residential real estate and the home appliance industry.
If you want to invest where you eat, there are plenty of foodie stock plays out there for the discerning investor.
Here are 13 of them.
Organic plays
Whole Foods (WFM) has been called the Apple (APPL) of the organic food industry.
It's the world's leading natural and organic foods supermarket and America's first national certified organic grocer, boasting a $19 billion market value and nearly 360 stores in North America and Europe.
Not surprisingly, it's success has attracted plenty of imitators that also offer investors a way to get exposure to the foodie uprising.
They include Sprouts Farmers Market (SFM) and Fresh Market Inc. (TFM).
Then there are mainstream food retailers that are investing aggressively in organic products and enjoy economies of scale over their smaller "green" rivals.
Mainstream
Wal-Mart Stores (WMT) recently signed a deal with Wild Oats to launch 100 mostly organic products that will be priced 25% cheaper than national brands.
Campbell Soup Company (CPB) has developed a deep lineup of organic soups, while J.M. Smucker Company (SJM) now offers an organic or natural food alternative for many of its popular products.
Keurig Green Mountain Coffee Roasters (GMCR) has won a loyalfollowing for its coffees, popular single-cup brewing technology, and socially responsible business practices.
Last year, Coca-Cola (KO) bought 10 percent of Keurig and announced plans toSFM work together to make a system for producing single-serve cold drinks.
Wholesalers
Or consider the boutique distributors, wholesalers, distributors and certification specialists riding the organic wave.
Hain Celestial Group (HAIN)  sells organic brands such as Arrowhead Mills, DeBoles, Garden of Eatin', Health Valley and Spectrum. Sun Opta (STKL) is another distributor in the field.
United Natural Foods (UNFI) distributes natural, organic, and specialty foods throughout the United States and 40-plus other countries worldwide.
Then there's third-party food auditor Where Food Comes From (WFCF) that has developed a thriving business make sure organic companies really have adopted sustainable-practices and are producing truly organic products.
Also, don't forget the appliance makers. Brands like Cuisinart, a unit of Conair Corp. (CNGA), make the kind of high-end gadgetry–from espresso makers to industrial strength blenders–that are very popular among the foodie set.
Takeaway
In sum, Americans are no longer barbarians when it comes to their diets.
There's big and thriving industry out there consisting of companies that are riding the consumer demand for higher quality food and that is produced in a socially responsible way.
It might pay to spend some time studying the sector for tasty morsels that might belong in your portfolio.
Bon appétit
DISCLAIMER: The investments discussed are held in client accounts as of December 31, 2014. These investments may or may not be currently held in client accounts. The reader should not assume that any investments identified were or will be profitable or that any investment recommendations or investment decisions we make in the future will be profitable. Past performance is no guarantee of future results.