The Twinleaf Small Cap Value portfolio continues a period of modest underperformance versus our most relevant benchmark, the Russell 2000 Index (RUT). There is more pronounced underperformance versus larger stock indexes such as the S&P 500 Index (SPX).
In my opinion, a sense of investor indifference seems to have permeated the universe of small-caps, as well as telecom, media and technology stocks. There are many small caps trading near 52-week lows.
Yet, counterintuitively, this may actually be an opportune time for long-term investors to invest a small percentage of their investable assets. In my opinion, the stocks of many small cap companies have become unreasonably inexpensive.
And to the extent that anyone has earnings expectations for these companies — most of our companies are not widely followed by Wall Street — they are low.  For example, two of our companies in the portfolio trade at valuations only slightly above balance sheet cash.
That means, in these two cases, that investors receive the businesses themselves almost for free. This phenomenon doesn't happen very often and isn't likely to persist unless, of course, the businesses themselves are of poor quality and incapable of generating much cash.
I don't believe that to be the case here. Further, a core investment criteria of ours, owning companies that become the target of merger and acquisition activity, hasn't worked yet. This is especially frustrating in a year of elevated M&A activity but we do not believe that it will continue indefinitely either.
I have recently been involved in some corporate "agitating," or the process of publicly advocating the sale of a company by taking our case to the media.
On June 24, the Los Angeles Times ran a piece on Crown Media (CRWN) in which we were mentioned and the following week the cable industry trade press carried a harder hitting article that more effectively questioned the wisdom of Crown's independence in a rapidly consolidating media industry.
Going public isn't always advisable but the Crown situation is unique given the company's 90% ownership by a recalcitrant shareholder, Hallmark Cards. We routinely raise the issue of consolidation with other companies more privately.
This is certainly a frustrating period to be a small cap investor but some improved investor sentiment and some M&A activity could be a welcome antidote.
To learn more about how Covestor works, contact our Client Advisers at clientservices@interactiveadvisors.com or 1.866.825.3005. Or you can try Covestor's services with a free trial account.
DISCLAIMER: The investments discussed are held in client accounts as of July 31, 2013. These investments may or may not be currently held in client accounts. The reader should not assume that any investments identified were or will be profitable or that any investment recommendations or investment decisions we make in the future will be profitable. Past performance is no guarantee of future results.
Author profile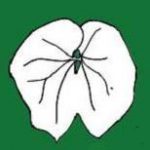 Twinleaf Management LLC is a Connecticut-based Investment Adviser dedicated to constructing concentrated, separately managed client portfolios that consist of overlooked, out-of-favor, misunderstood or mispriced publicly traded US equities with under $2 billion of market capitalization. Our "sweet spot" is investing in sub-$1 billion companies. We consider our approach to resemble private equity investing in the public markets.
Our primary investment research is in technology, media and telecom. We are especially focused on the digital revolution in media and technology that is creating investment opportunities in mobile and IP connectivity, SaaS platforms, data analytics, content creation, distribution and highly targeted advertising. We seek to invest in "disrupters" with the potential to become very valuable companies or acquired before they get there.
Spencer Grimes has 17 years of private equity investing and investment analysis of public companies, primarily in the media and communications sector. He founded Twinleaf in January 2012. He began his career at Viacom, Inc. before moving to Wall Street. From 1996 to 2000 Spencer was an equity research analyst at Salomon Smith Barney covering the cable television industry. He was named an All-Star Analyst by The Wall Street Journal in 1999 with recognition for accuracy in earnings estimates and stock picking. In 2000, Spencer moved to Technology Media and Telecommunications sector-focused private equity and helped deliver a positive return for fund investors with the sale of a group of data centers for $100+ million in 2008. More recently, Spencer was a partner in Sequence LLC, a media software company that enabled content personalization and real-time ad insertion. It was sold to R.R. Donnelley (Nasdaq: RRD) in 2011. He also serves as an adjunct professor at the New School in New York, teaching a graduate-level Media Economics course.
Spencer holds a BA from the University of Virginia and an MBA from Emory University's Gouizeta Business School.


Latest entries