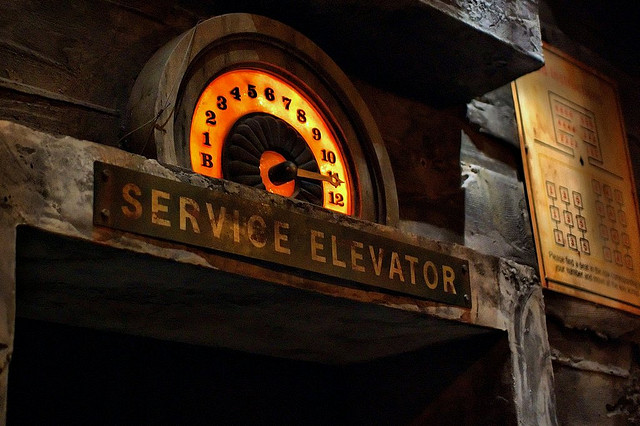 Sell in May and go away is just one of the countless Wall Street investing adages. Another old saw is that stocks can take an escalator on the way up, and an elevator on the way down.
Currently, investors are starting to wonder if U.S. small-cap stocks are getting ready to catch the elevator down from the penthouse after rallying to all-time highs. In fact, the recent underperformance of the small-cap Russell 2000 Index has been one of the most talked-about anomalies in the market.
The Russell 2000 is down more than 5% so far this year, while the S&P 500 is up about 1%, not including dividends.
The iShares Russell 2000 ETF (IWM) turned negative at one point Wednesday while the Dow Jones Industrial Average was up more than 100 points. The divergence revived speculation over whether the recent weakness of small-cap stocks is destined to spill over into blue chips. Recent history strongly suggests that large-caps may follow small-caps lower.
Stepping back, the small-cap Russell 2000 is still within its multiyear rising channel, but is currently testing a key support line.
Actually, the chart below shows how small-cap stocks have been riding an elevator steadily higher since around the beginning of 2012.
Chart source: chartoftheday.com
Of course, a nagging concern for investors is if small-cap stocks are about to board the express elevator down for a few floors.
Photo credit: Joe Penniston via Flickr Creative Commons
DISCLAIMER: The information in this material is not intended to be personalized financial advice and should not be solely relied on for making financial decisions. All investments involve risk, the amount of which may vary significantly. Past performance is no guarantee of future results.
For more on Covestor's services, visit Covestor.com or try a free trial.