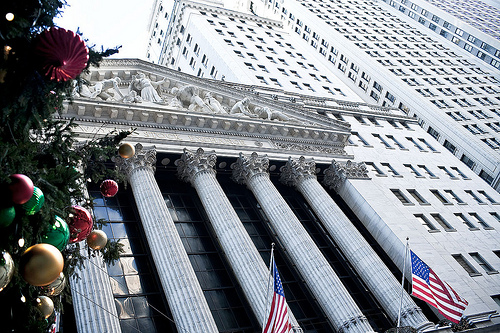 Investors are hoping for a Santa Claus rally to cap off a strong 2013 but the recent underperformance of U.S. small-cap stocks is hinting they could get a lump of coal instead.
The small-cap iShares Russell 2000 ETF (IWM) is up more than 30% so far this year to outperform U.S. blue-chip stocks as measured by the S&P 500.
However, the Russell 2000 has been trailing since the beginning of October even as the S&P 500 climbs to record all-time highs.
Chart source: Investors Intelligence
This divergence has caught the attention of technical analysts who follow small-cap stocks to gauge risk appetite in the markets.
Small-cap companies "tend to be riskier as they exhibit greater sensitivity to macroeconomic risks," says Morningstar analyst Michael Rawson. "The greater risk in small-cap stocks is evident in their volatility."
The recent underperformance of small caps versus the S&P 500 may reflect worries over Federal Reserve tapering and potentially higher interest rates. Their relative weakness could also be driven by valuation concerns after such a big rally, or expectations the U.S. economy may cool in 2014.
From a technical perspective, the Russell 2000 is also testing a key trendline that has acted as resistance and presaged significant market pullbacks in recent years.
How small caps end 2013 could offer some clues about the market's ability to follow through in 2014 after such a robust rally this year.
Russell 2000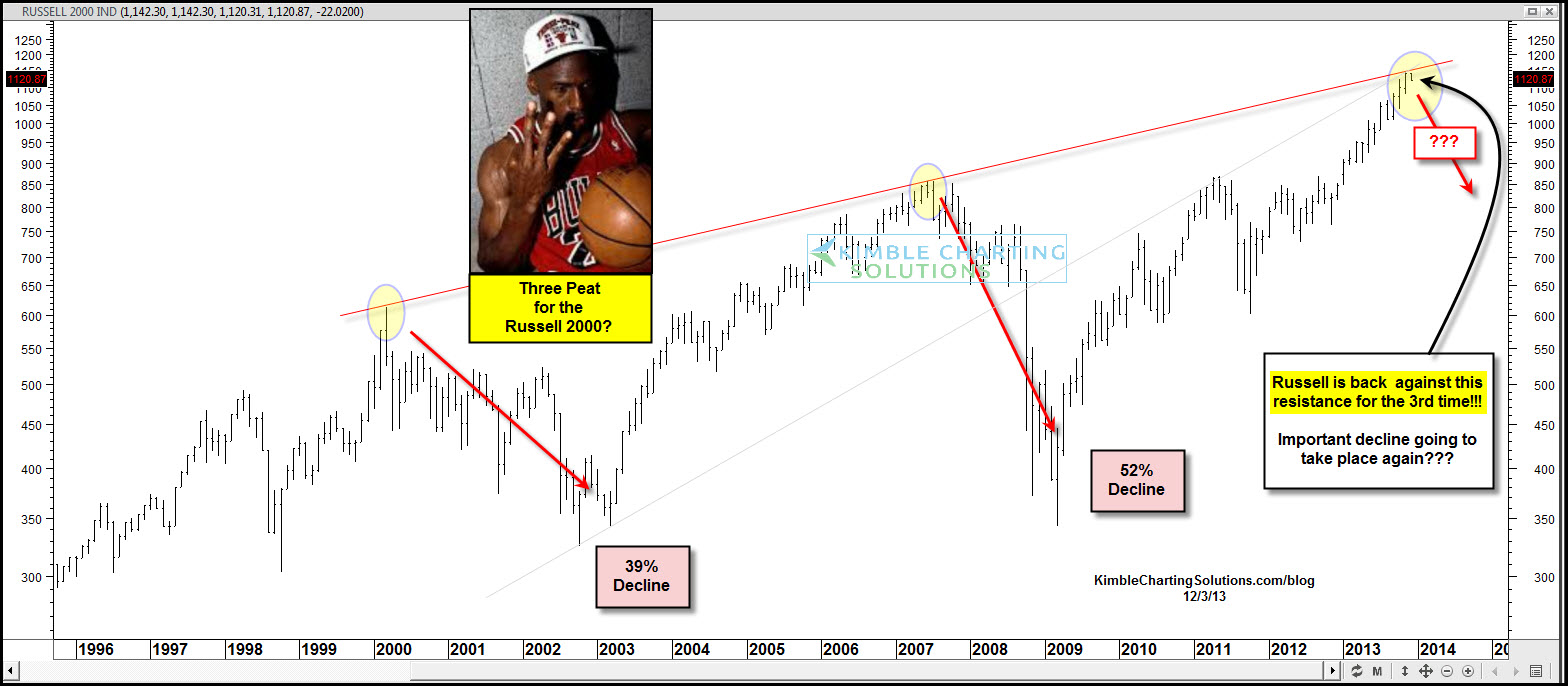 Chart source: Kimble Charting Solutions
Photo Credit: -LucaM- Photography

Disclaimer:  The information in this material is not intended to be personalized financial advice and should not be solely relied on for making financial decisions.  All investments involve risk and various investment strategies will not always be profitable.  Investors cannot invest directly in an index.  Indexes have no fees.  Past performance does not guarantee future results.