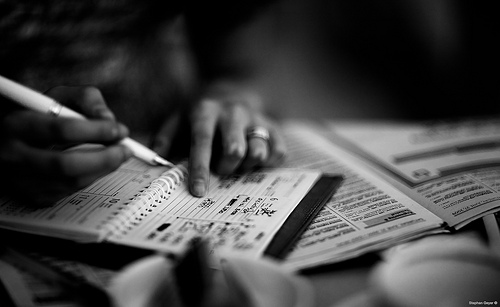 By Kimberly Clouse, Chairperson of Covestor's Advisory Board, and CEO and Founder, Via Global Advisors
Today is the 2nd annual Giving Tuesday and we at Covestor think it's a good time to focus on financial literacy and ways we can help. It's not lost on us that Giving Tuesday follows credit-card-pounding Black Friday and Cyber Monday.
Many Americans are still trying to pick up the pieces after suffering heavy losses in their investment portfolios during the 2008-2009 crisis. Even more found themselves overextended with credit and mortgages, while unemployment remains a big problem. More families are falling behind.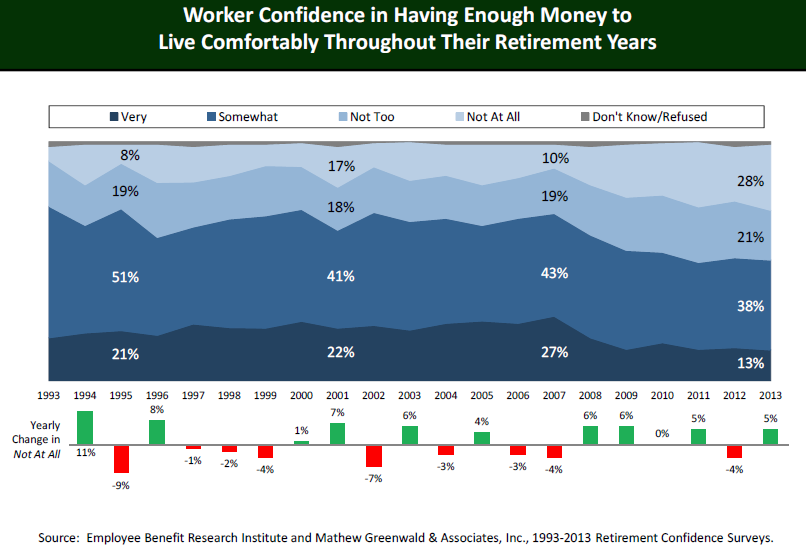 Quite simply, the average American has a major financial literacy problem. The 2013 Consumer Financial Literacy Survey conducted on behalf of the National Foundation for Credit Counseling, Inc., revealed that 40% of adults gave themselves a grade of C, D, or F on their knowledge of personal finance.
And this at a time when the average U.S. household has over $15,000 in credit card debt, nearly $150,000 of mortgage debt and student loan debt of more than $30,000. Furthermore, pensions are becoming a thing of the past and most workers have to fend for themselves to build up a retirement nest egg. According to the Employee Benefit Research Institute, only 13% of American workers are very confident they will have enough money to live comfortably in retirement.
Part of the problem is that our schools traditionally haven't done much in terms of teaching younger Americans about personal finance, how to manage their money, the importance of saving, investing and staying away from too much debt. Most of this education takes place at home, if at all.
I am hopeful that schools can and will play a bigger and more important role because forming these healthy financial habits at a younger age makes it so much easier later on. Two encouraging examples: American Bank of the North in Minnesota recently launched a new initiative for local high school students through its EverFi Financial Literacy program. It's a web-based initiative using simulation and gaming, for example, to help students understand complex financial concepts.
Second, Arizona has adopted a new state law requiring schools to include personal finance in their curriculums.
Nonetheless, it's not going to be easy to educate students on successfully managing their finances. Consider a recent paper by three business school professors that actually found financial education is not particularly helpful when it comes to saving more or avoiding debt, especially for lower-income families who need the most help. University of Chicago economics professor Richard Thaler discussed the study in a New York Times op-ed recently. Thaler wrote:
[W]e shouldn't fool ourselves into thinking that adding a household finance class to a high school curriculum will in itself create knowledgeable consumers who can understand today's wide array of financial products. After all, how much do you remember from your high school chemistry class?
He adds:
It would be premature to conclude that all efforts at improving financial literacy are futile. But it is a fair conclusion that simply doing more of the training commonly used now will not produce significant results.
Thaler thinks people should get the financial education most relevant for them. That means high school seniors should receive education on college loans, etc.  He also suggests teaching simple rules of thumb such as contribute as much as possible to retirement plans, and save a certain percentage of your income each year.
Again, we're facing a big challenge. It's not going to be solved overnight. But the stakes are high for Americans individually and collectively. So on Giving Tuesday, what can you do to help improve financial literacy in the U.S.?
If you have time to contribute: Spread the word about the tools and resources of the U.S government's MyMoney.gov, a product of the Federal Financial Literacy and Education Commission which seeks to "strengthen financial capability and increase access to financial services for all Americans."

If you have ideas to contribute: Consider contacting Harvard alum Kelly Peeler, who is piloting NextGenVest, a company focused on making personal finances easier for young adults to manage. Kelly is currently a Global Scholar at the Kauffman Foundation, a global enterprise that is focused on promoting education and entrepreneurship.

If you have money to contribute: Donate to the Corporation for Enterprise Development (CFED), a national nonprofit 501(c)3 organization, that empowers low- and moderate-income households to build and preserve assets by advancing policies and programs that help them buy a home, pursue higher education, start a business and save for the future.
Note: This blog post is based on a talk I gave recently at a Boston viewing event for TEDxWallStreet.

Photo Credit: Stephan Geyer