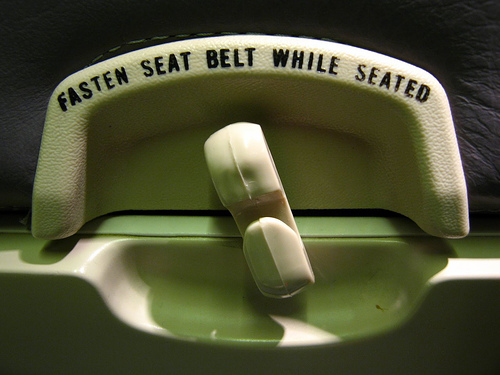 The Dow Jones Industrial Average rallied nearly 130 points on Monday yet the CBOE Volatility Index was also higher for the fourth straight day. In fact, the VIX is up 17% so far in December, a signal of anxiety and hedging below a seemingly calm surface in U.S. stocks.
"December is usually a time when capital markets volatility takes a break – the CBOE Volatility Index is, on average, down 3.1% in the final month of the year. This year is proving to be one whopper of an exception to that rule, however," ConvergEx Group said in a note late Monday.
"While equities may be holding up reasonably well going into year end, options traders are not so complacent," the analysts wrote. "We've had quite a run of Fed-supported quiescence in stock markets, but the action in December portends a return to more normal – and more volatile – returns in 2014.  Wake up – naptime is over."
Investors will get the Federal Reserve announcement on Wednesday afternoon, and the central bank's stance on potentially tapering its bond purchases could set the pace for the market for the rest of the year and early 2014.
The VIX's rise this month suggests some investors are uneasy after a nearly 30% rally for the S&P 500 so far in 2013. Known as Wall Street's fear gauge, the VIX measures market expectation of near term volatility conveyed by S&P 500 option prices, according to the CBOE.
In December, the VIX has broken out of the low range it had been stuck in since mid-October. Strategists at Bank of America Merrill Lynch and Ned Davis Research are among those warning investors to brace for a 20% correction sometime next year. Also, investors are looking ahead to another likely fight over the U.S. debt ceiling in early 2014.
It's not clear whether the recent bump higher in the VIX is due to traders expecting higher volatility next year, or if they are simply trying to lock in 2013 gains. Also, there may be some hedging activity before the Fed meeting this week.
"While December 2013 may seem like a pretty quiet end to a strong year for U.S. stocks, the VIX is actually on a tear thus far through the month … it looks like the rally in expected volatility may be around to ring in the New Year," according to ConvergEx. "Given all the uncertainty on display before us as we enter 2014, volatility should continue to trend higher. This December is just a precursor, and the fact that we are bucking some powerful historical trends in this usually sleepy month should be a wake-up call."
The bottom line is that investors might want to start preparing for market volatility to rear its ugly head again in 2014 as they conduct their year-end portfolio checkups.
Photo Credit: Sean Munson

Disclaimer: All investments involve risk and various investment strategies will not always be profitable. Past performance does not guarantee future results.