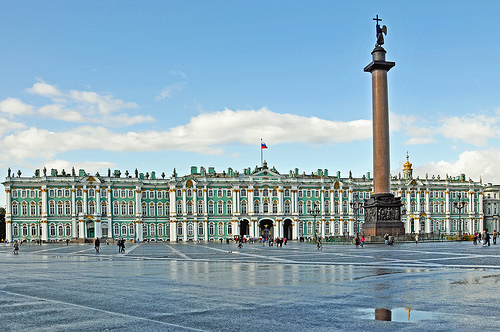 The international energy landscape is changing with remarkable speed. The shale oil and gas boom in North America has made the U.S. far less reliant on energy from the Middle East.
Now oil prices are tumbling, at least short term, following the signing of a potentially historic agreement with Iran that might curb its nuclear weapons program and lift economic sanctions that have limited that country's oil exports.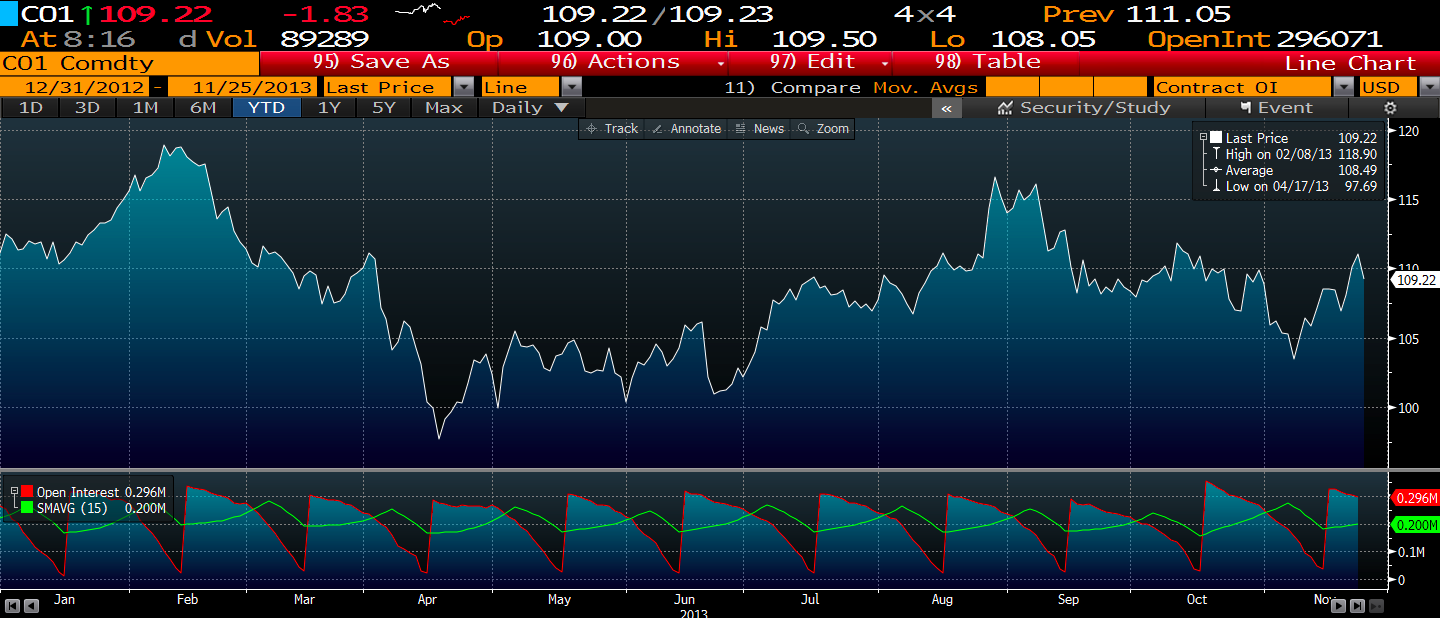 All of this is bad news for Russia and Vladimir Putin, whose economy is highly correlated to energy prices. In a world of energy abundance, Russia's economic future looks less rosy and that's been clear from the economic news coming out of Moscow in recent weeks.
Putin's petro state is in trouble, with the government reporting economic growth at a disappointing 1.2% in the third quarter, over the year-ago period. The Russian economy has been decelerating since the end of 2011, when gross domestic product expanded by 5.1%.
On top of that, Russian Economy Minister Alexei Ulyukayev recently broke the news that the country's share of the global economy is likely to shrink. Government forecasters project an average growth rate of 2.5 % each year through 2030, below the global average of 3.4% or 3.5%.
At the same time, the U.S. shale-energy boom is complicating life for Putin, whose government finances and political power are tethered to oil and gas exports.
Now, a team of economists from the Gaidar Institute for Economic Policy and Ranepa say Russia already faces serious fiscal challenges, despite official statistics that show a solid government financial position. Russia faces negative demographic and energy trends that may depress economic growth for many decades ahead.
Take a look at these charts from a working paper submitted to the National Bureau of Economic Research, titled Russia's Fiscal Gap (PDF).
Energy: Russia needs to diversify its economy away from oil and natural gas exports by later in the century when energy revenue may drop off severely.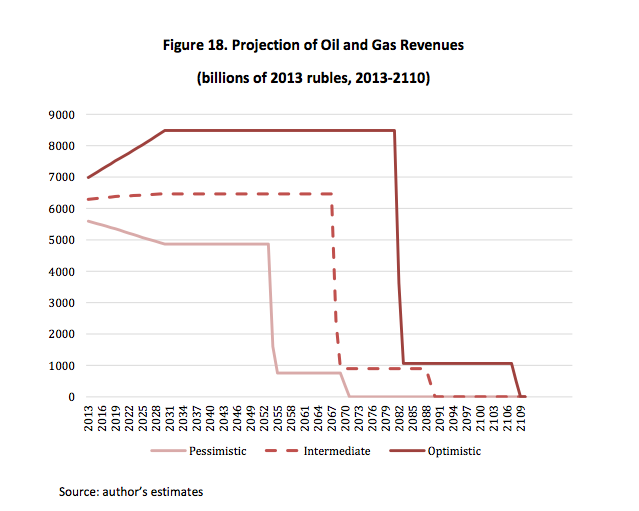 Russia is losing citizens who are leaving the country and the trend looks likely to continue.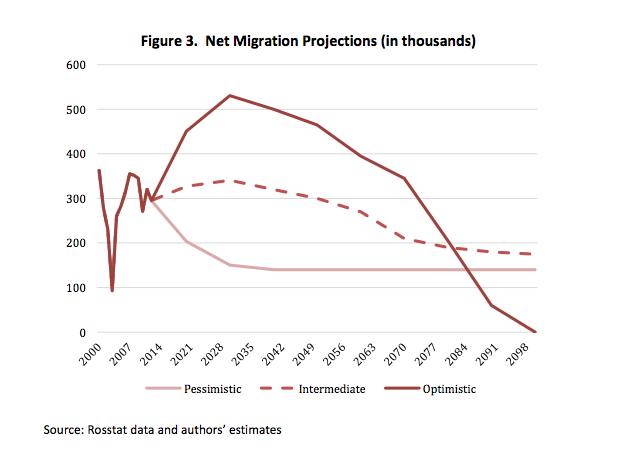 And that means Russia's working population might decline.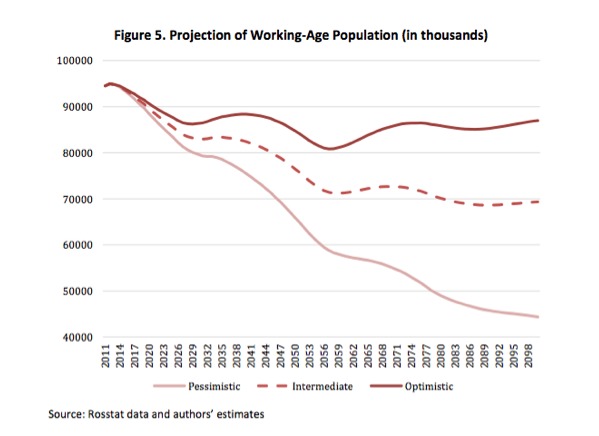 Taken together, these negative energy and demographic trends may lead to subpar economic growth in Russia.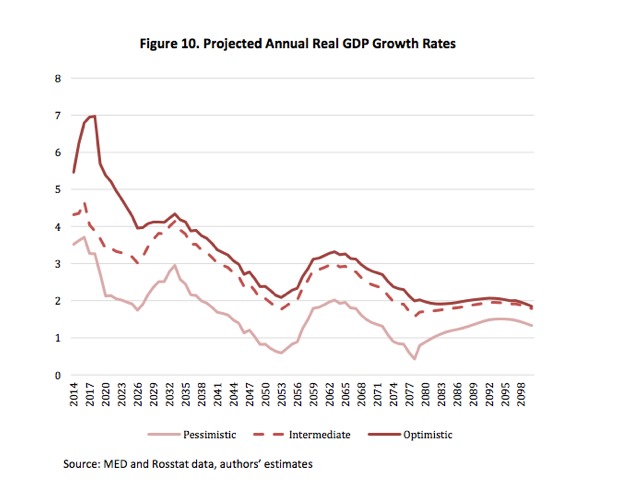 Photo Credit: archer10 (Dennis)