The second quarter earnings season gets underway this week with Alcoa's earnings release on July 8th. Alcoa is traditionally the first large company to report each quarter, and it has the appropriate stock ticker symbol of AA – it's the aardvark of stocks.
Consider a little appreciated investor relations art: crafting a stock ticker that's not only memorable, but also clever and even amusing. It's not as easy as it might seem judging from the unimaginative drek most companies settle for. Too many companies opt for the obvious—plain vanilla acronyms like IBM, DELL, and ADM (as in Archer Daniels Midland). Granted, you probably won't forget them, but where's the flair?
Under the naming conventions on the Big Board, companies listed on the New York Stock Exchange receive only up to three letters to work with for tickers. (You can take that out to four characters for stock class designations like BRK.B—that is, the B-Class shares of Berkshire Hathaway.)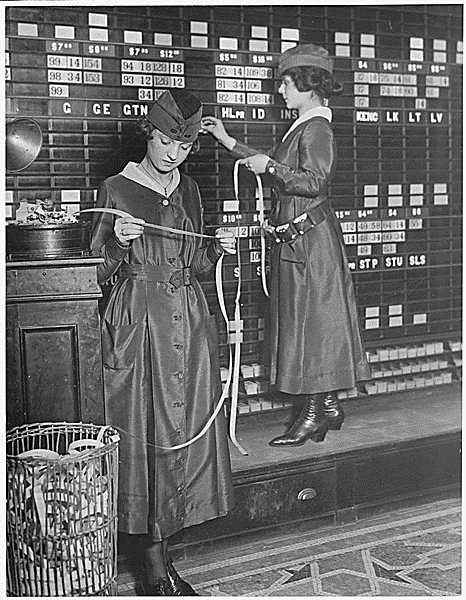 Over on the Nasdaq exchange, while most use four letters, companies can actually use up to five letters. Yet with all due respect to Comcast and Discovery, the best you guys could come up with are CMCSA and DISCA? Really?
Stock symbols came on the scene with the arrival in 1867 of the first stock ticker system, employing a telegraphic printer developed by Edward A. Calahan. The most heavily traded stocks were assigned single-letter symbols to speed up communication.
Some American companies with long histories like AT&T (T), United States Steel (X), and Ford (F) still use the one-letter tickers popular in that era.
Coming up with a clever stock ticker takes a little verve, a little imagination. And there may be a bottom-line impact for corporations that do. Some academic research suggests that companies with imaginative tickers actually deliver better stock market returns on average than those that don't.
Here are 10 standout tickers that caught the attention of the Covestor content team:
1) Southwest Airlines (LUV): Nice nod to airlines roots at Dallas' Love Field.
2) Anheuser-Busch InBev (BUD): Ticker as branding opportunity
3) Steinway (LVB): Classy hat tip from the piano maker to Ludwig Van Beethoven
4) Olympic Steel (ZEUS): Paying tribute to a Greek deity can't be bad for business
5) Market Vectors Agribusiness ETF (MOO): Memorable bovine word play
6) Harley Davidson (HOG): Reinforces nickname that enjoys a cult following
7) Asia Tiger Fund (GRR): Smart tie-in to region's Tiger economies
8) Majesco Entertainment (COOL): A most excellent moniker for a game developer
9) Dynamic Materials (BOOM): Perfect for a metals maker that uses explosives
10) National Beverage (FIZZ): Fun, effervescent and memorable
Others to add to our list? Leave a comment below.
Photo credit: Drewski2112