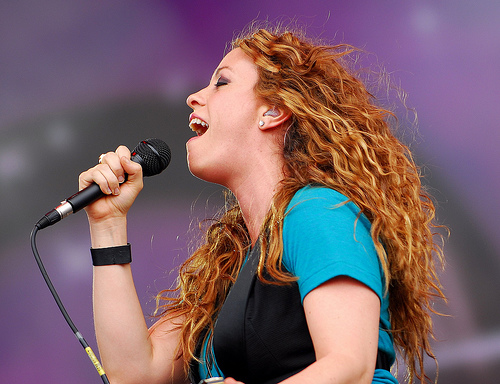 A bit of investment advice from recording artist Alanis Morissette:
Mr. Play It Safe was afraid to fly, he packed his suitcase and kissed his kids goodbye, he waited his whole damn life to take that flight, and as the plane crashed down he thought, 'Well isn't this nice…and isn't it ironic… don't you think?'
These few lines from a song by Morissette perfectly suit the stock market sentiment today. I recently read a Bloomberg article titled "Americans Miss $200 Billion Abandoning Stocks" and the truth is that I think this trend is very ironic.
Confidence in the stock market has been destroyed and investors are lowering the proportion of stocks they own in retirement funds for the first time in 20 years, according to Bloomberg. The percentage of households owning stock mutual funds has also fallen, dropping every year since 2008 to 46.4 percent in 2011, Bloomberg says.
All this is happening at the same time that companies hold a record $1.03 trillion of cash on their balance sheets and valuations have been stuck below the historical average since 1954 for the longest stretch since Richard Nixon was president. People stopped buying stocks when the S&P 500 traded at 14.5 times reported earnings, a 12 percent discount to the six-decade average. Isn't it ironic?
When the stock market is slow and the economy faces a recession, people overreact and tend to become extremely pessimistic. The stock market crash of 1929 scarred the psyches of so many people that it would go on to define the way those impacted would invest for the rest of their lives. Indeed, in 1940 the NYSE's trading volume was less that it had been in 1905.
Stock market cycles may be long, sometimes much longer that you would expect, but for value investors I believe this environment can create great opportunities.
Since opening my portfolio at Covestor, I have been able to buy, in my opinion, outstanding companies at what I believe are bargain prices. I don't have any plans to sell any of those positions anytime soon. I believe it will take a long time for these valuations to be available once again.
So my message for 2013 is another song from Alanis Morissette which goes like this:
I'm broke but I'm happy, I'm poor but I'm kind, I'm short but I'm healthy, I'm high but I'm grounded, I'm sane but I'm overwhelmed, I'm lost but I'm hopeful baby. What it all comes down to is that everything's gonna be fine fine fine 'cause I've got one hand in my pocket and the other one is giving a high five.
Photo: MvanM
Disclosure: The investments discussed are held in client accounts as of January 25. These investments may or may not be currently held in client accounts. The reader should not assume that any investments identified were or will be profitable or that any investment recommendations or investment decisions we make in the future will be profitable.