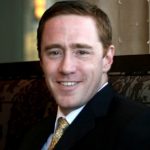 Author: Charles Sizemore
Covestor models: Dividend Growth, Strategic Growth Allocation, Sizemore Investment Letter, Tactical ETF
Disclosures: Sizemore Capital is long EWP.
Men considering a career in investment management should plan on adding the cost of a Rogaine prescription to their monthly budget. And men and women both should factor the costs and risks of heart bypass surgery. The wild volatility of recent years has a way of making hairlines recede, and the stress is not particularly good for the heart.
Let us consider the events of the past month. Responding to rising bond yields that threatened to destabilize the Spanish and Italian capital markets, European Central Bank chief Mario Draghi, in a rare show of bravado, announced that he would do "whatever it takes" to save the Eurozone. And with an uncharacteristic display of chest thumping, he added, "and believe me, it will be enough."
Investors reacted exactly as you might have expected them to. Spanish stocks, as represented by the iShares MSCI Spain ETF (EWP), soared by nearly 15% in two days, and Italian stocks rose by comparable amounts.
The belief on Wall Street was that the ECB was on the verge of going on a bond-buying spree and that less conventional tactics—such as granting a banking license to the Eurozone bailout fund—were on the table as well.
Alas, it was not meant to be. Barely a week later, Draghi doused investor expectations by ruling out the banking license, suggesting that any aid from the ECB would have to be formally requested and subject to constraints, and by generally pushing responsibility away from himself and onto Europe's squabbling national leaders.
The specter of German Chancellor Angela Merkel's pouting disapproval was enough to inspire an investor retreat. Spanish stocks fell by more than 5%, and world capital markets were sharply lower—for a day. Then, suddenly, world markets were sharply higher, and Spanish stocks were up over 7% (again, using EWP as a proxy).
The catalyst? Spanish Prime Minister Mariano Rajoy indicated that he might take Mr. Draghi up on his offer for bond market relief, provided the strings attached were not too onerous.
How are we to make sense of all of this as investors?
Markets hate uncertainty even more than they hate bad news. And it is precisely the uncertainty of the Spain situation that has caused the volatility of late.
If Spain formally requests a bailout, the massive weight of uncertainty surrounding the country will be lifted, and I would expect a sustained rally in Spanish assets comparable to the rally that started in March of 2009. Spanish stock prices are certainly cheap enough to make such a rally possible, even if the Spanish economy remains mired in recession (see "Is Spain the Opportunity of a Lifetime").
There are still quite a few "what ifs," of course. What if Rajoy changes his mind? Or what if German opposition torpedoes the entire enterprise? Or perhaps worst of all, what if investor preoccupation merely shifts from Spain to Italy, keeping a lid on all European asset prices?
We have no answers to these questions, which is why the coming months will likely continue to be choppy and volatile.
With volatility comes opportunity, however, and we look forward to taking advantage of attractive pricing as we see it.