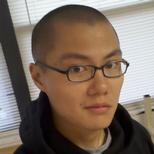 Author: Jonathan Wee
Covestor model: Macroeconomic and Secular Trends
There are still many macroeconomic headwinds for August that prevent me from fully investing my Macroeconomics and Secular trends model. European fears, ongoing drought, Federal Reserve action/inaction, and slower GDP growth are reasons why my cash allocation is higher than normal and will most likely remain this way throughout the month.
I watch the energy sector and think natural gas is a good clean burning alternative fuel. Although the natural gas amendment failed earlier this year, I believe it still has significant room to grow if a company like Clean Energy Fuels (CLNE) develops an infrastructure or the government changes its energy policy. An energy play in this area will most likely be my next addition to the model.
Recent global food shortages have pushed farmers to take action. Fertilizer producers use natural gas as an ingredient in their process. This makes Terra Nitrogen (TNH) a double play on the low natural gas prices and high corn prices. This stock also operates like a master limited partnership, bringing additional benefits such as high yield and some tax advantages. However, the price of natural gas has increased since April and TNH has had a tremendous run over the past year and a half. I believe there is still more room to go, but perhaps I will trim my position later this quarter.
Apple (AAPL) has been on fire for a few years now, being the big kahuna on mobile computing. It is rare to see the Cupertino innovation house miss earnings like it did for Q2. I think this shows the company's reliance on having major blockbuster products.
Apple competitior Samsung has bombarded consumers with all kinds of Android phones to draw away all but the most patient loyalists waiting for a new iPhone release. Now we're at a crossroads. Apple's reputation is at stake with this next iPhone reveal in mid-September.
If it fails to impress the high expectations of the loyalists, it may be in trouble. Typically, the stock tends to drift upwards on rumors and sells off on news. I plan to ride that wave up and decrease my position early September just in case AAPL can't keep up with its own success.
Once a high growth stock, it looks like hard times has fallen on Chipotle Mexican Grill (CMG). Food prices have increased and growth has slowed. It appears that customers don't truly care where their food comes from as long as dollars don't come out of their wallets. Chipotle's experimental restaurant, Shophouse Asian Kitchen, is still limited to one location with the second one opening in September.
This shows CMG's difficulty with adding diversification to their restaurant chain. If the Shophouse expansion is successful, it may kick CMG back into the limelight. Despite being one of my favorite eating experiences, Chipotle needs to demonstrate it can change with the times while maintaining its food integrity. I plan to trim my position into any significant strength.