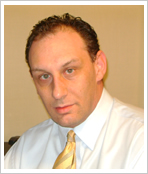 Author: Yale Bock, Y H & C Investments
Covestor models: Concentrated GARP, Long Term GARP
Disclosure: Long CLGX, DGI, JMBA, GIGM, GEOY, CASS
The Concentrated GARP portfolio saw a good month of June as Corelogic (CLGX), and Digital Globe (DGI) reported better than expected earnings news. The stocks still have not done much, but the future looks brighter for these companies. I would expect July to have lower trading volumes, but the mess in Europe may be starting to clear up, at least politically.
The economic issues Europe has are going to take time to solve, and any realistic person has to accept that fact. Still, as long as progress is being made and the market does not see Europe as being the end of the world, it is possible risk assets will start to become more attractive.
Bond yields are incredibly low, and negative real returns potentially await those holders if inflation starts to creep up. Any kind of growth in the economy, or a rise of inflationary pressures, and it is possible we could see a secular shift in where money goes. It has not happened for 15 years, and a bell does not go off to signal a different way of allocating capital.
Here's an update on key portfolio holdings:
Gigamedia Management (GIGM) reported earnings in May and I finally heard a tone that makes me think they believe they are on the right track. Management is cautious and reserved, which is exactly what they should be.
The main reason I continue to believe this is a company worth owning is of the half ownership and development of a MMPORG game with MTV for Spongebob Squarepants. GIGM has the rights to the properties outside of the United States. If you ever look at cable ratings for television programs, Spongebob Squarepants is consistently in the top 20. Testing for the game begins in July, and time will tell to see what happens with it.
DigitalGlobe (DGI) is a satellite provider of commercial earth imagery and information services and the company reported better than expected earnings recently. It should be interesting to see how the market reacts to this report.
One of the key takeaways was that many thought the 2012 U.S. Government budget would reduce the amount paid to DGI, which proved to be wrong.  A very positive development occurred late in June when Digital Globe's largest competitor, GeoEye (GEOY), announced they lost a renewal with the National Geospatial Intelligence Agency.
Time will tell as to how this competitive situation plays out, but many analysts believe this could be a trigger for consolidation in the industry, maybe with Digital Globe buying Geoeye.
Corelogic is an information provider which specializes in data about real estate related industries. A large part of their data centers on property and mortgage information services.  In addition, they provide credit information in a variety of industries as well.  In the last week of June, Corelogic announced that full-year 2012 financial results would be better than expected.
Cass Information Systems (CASS) information, invoice, and payment processing services to a wide variety of enterprises in the United States. Cass also has a small banking division as well. The company reported better than expected earnings on April 16, 2012-Cass Information Systems Earnings Report
Dolby Laboratories (DLB) provides audio and video products for the entertainment industry on a global scale. Much of their revenues come from licensing their technologies on personal
computers, laptops, tablets, and smartphones.
In addition, they make sound systems for a wide variety of customers, from movie studios, theatres, and network and satellite television providers. In the most recent earnings report on May 3, the company revealed it would be included in Microsoft's (MSFT) Windows 8 operating system, which was a big relief for the market and the stock jumped some. For more details, check out the earnings transcript.
Jamba Juice (JMBA) is a health food and beverage retailer with a presence in 26 states
domestically, as well as operations in Canada, the Philippines, and South Korea. Jamba Juice
reported earnings in early May, and the stock has had a nice move already.  The company reported good same store sales and increased their guidance later in May.
To invest in the Concentrated GARP Portfolio, click here.