The S&P 500 and Dow Jones Industrial Average have charged into record territory yet again.
And that's in the face of some real market headwinds such as a spike in global terrorism, a sluggish global economy and the Brexit shock.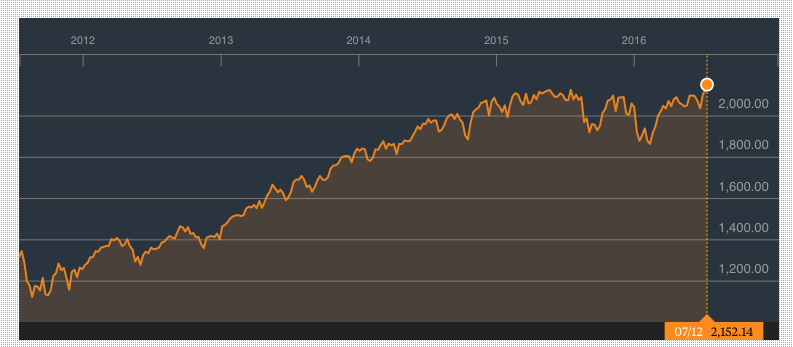 Record Run
The current US bull market, underway since March of 2009, became the second-longest in history back in April.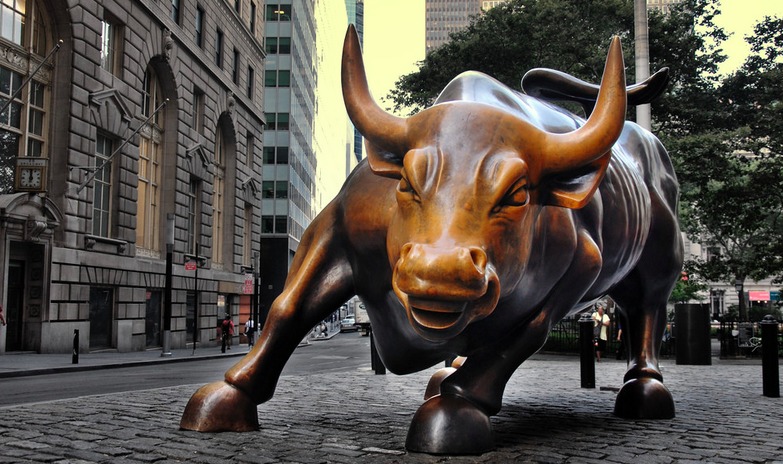 Right now, it's being powered primarily by corporate stock buybacks.
S&P 500 companies have snapped up $161.39 billion of shares during the first three months of the year, according to this excellent article in the Wall Street Journal.
That's the second-biggest quarter for repurchases ever.
And there's more from where that came from. American boards have authorized some $357 billion in buybacks in 2016, data from Birinyi Associates show.  
No Worries
What makes the rally all the more remarkable is that investors have been yanking money out of the market all year.
Some $64 billion has been drained from domestic equity funds this year through May.
That's almost double the withdrawal from the same period in 2015.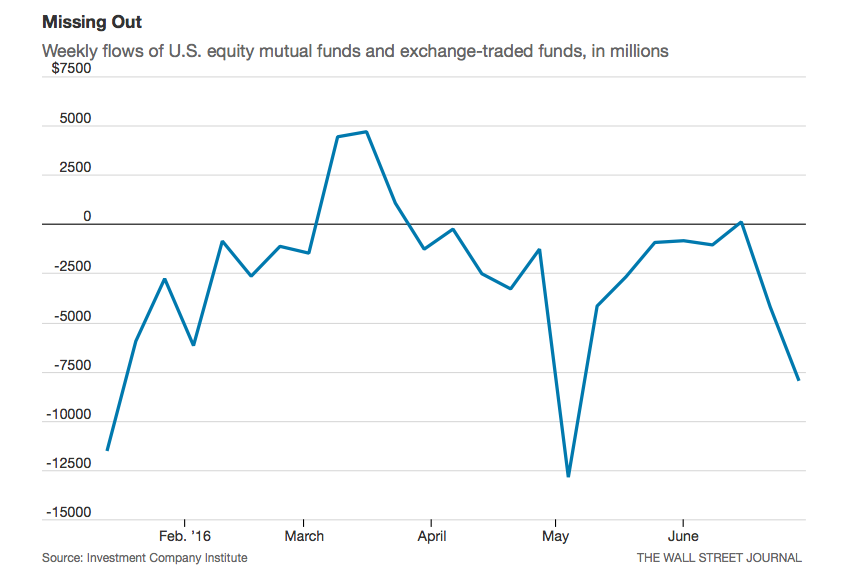 Profit Slump
Nor are US corporate profits exactly on fire.
The research firm FactSet is predicting that earnings will contract for a fifth straight quarter for the three-month period ending in September, according to the Wall Street Journal.
Takeaway
The US bull market continues to blow by obstacles much to the surprise of bearish analysts.
Stock buybacks are part of the reason. So is the fact that the US economy looks relatively strong compared to the rest of the world.
At some point, this bull market will run its course. When it does, though, I think it will be one for the record books.
 
Photo Credit: Sam Valadi via Flickr Creative Commons