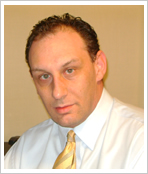 Author: Yale Bock, Y H & C Investments
Covestor models: Concentrated GARP, Long Term GARP
Disclosure: Long GIGM, DGI, CLGX, CASS, DLB, JMBA
The Concentrated GARP portfolio saw a good month of May as Dolby Labs (DLB), Corelogic (CLGX), and Digital Globe (GDSI) all reported better results than what the market expected. The stocks have not done much, as May was a very difficult month for all markets.
June looks like it is going to be tough as well, as the mess in Europe continues to offer no resolution.  At some point the market will put uncertainty behind it, and until then, patience and resolve are the only answer, at least in my eyes.
Here's an update on the portfolio:
Gigamedia (GIGM): Management reported earnings in May and for the first time, I finally heard a tone that makes me think they believe they are on the right track.  Management is cautious and reserved, which is exactly what they should be.
As I stated last month, the main reason I continue to believe this is a company worth owning is of the half ownership and development of a MMPORG game with Viacom's (VIA) MTV for Spongebob Squarepants. GIGM has the rights to the properties outside of the United States. If you ever look at cable ratings for television programs, Spongebob Squarepants is consistently in the top 20. Testing for the game begins in a month, and time will tell to see what happens with it.