by Michael Tarsala
Rising lumber prices seem to be saying something positive about a U.S. housing recovery — and possibly about housing stocks.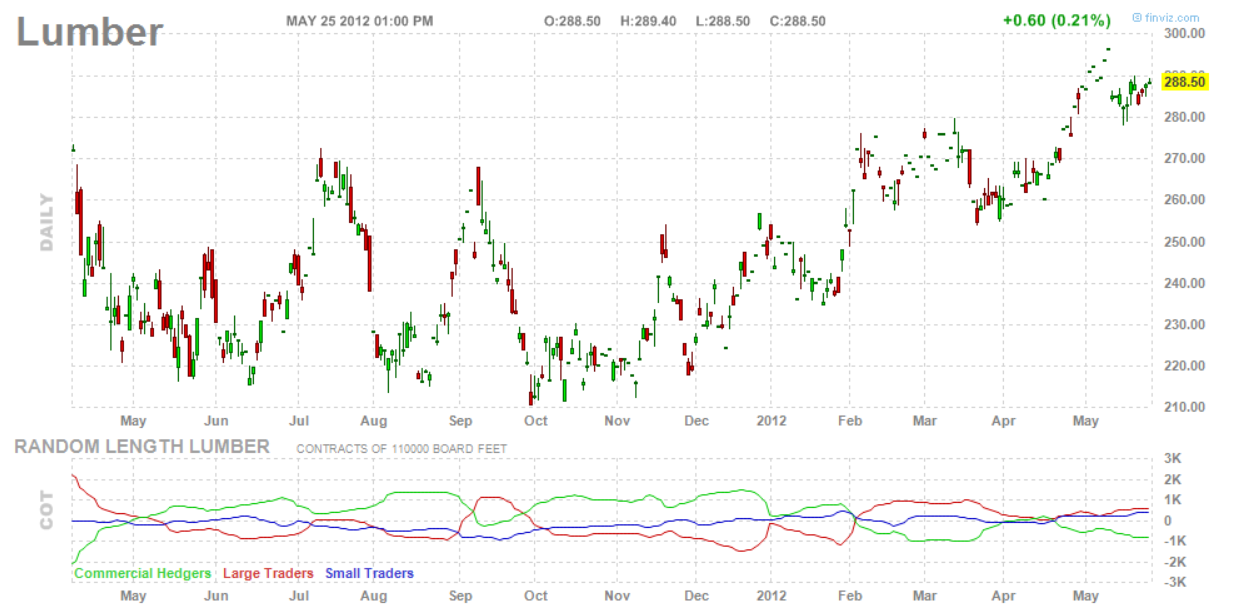 Here is the latest lumber pricing data from the National Association of Homebuilders. The composite price of framing lumber is now at a two-year high, according to the NAHB data, above $300 for 1000 board feet. And rising.
And stocks such as Toll Brothers (TOL), recently purchased by manager Mike Arold for the Technical Swing model, also is moving higher along with Lumber from an October trough. Last week, Arold called TOL one of his "best new ideas."
The WSJ's Justin Lahart says, "it may be framing up to be a better year for the timber business than investors suspect."
If that turns out to be the case, it may also be saying something positive for homebuilders like TOL.