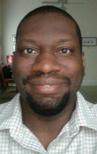 Author: Taj McCree
Covestor model: Value and Growth 2
April has been a trending month for the Value & Growth 2 Model. In early April, we have seen the succession of longtime Avon (AVP) CEO Andrea Jung, who is being replaced by former Johnson & Johnson (JNJ) executive Sherilyn S. McCoy. Jung will continue at Avon as a member of the executive board. Our model invested in Avon at $19.83 per share. It now trades at over $22.00 a share. The last dividend was 0.23 per share for a current yield just over 4.00%.
Dividends continue to accrue. All of the stocks held in the model carry dividends, which adds to the model's bottom line. Although the model is not focused solely on dividends as a strategy, the income dividends are a welcome addition to the portfolio.
Here is a list of our current holdings and their most recent dividends as of April 9, 2012. All information is derived from Google Finance.
Holding                                                            Dividend/Yield
Allstate (ALL)                                                  .22/2.72
Avon Products (AVP)                                      .23/4.07
Cross Timbers (CRT)                                      .22/7.58
(dividends are paid monthly)
Goldman Sachs (GS)                                       .35/1.20
New York Mortgage Inv Trust (NYMT)              .25/15.27
Plum Creek Timber (PCL)                                .42/4.09
PennyMac (PMT)                                             .55/11.99
Our model holds one exchange traded fund – iShares High Dividend ETF (HDV) – which has returned 3.95% YTD and 16.40% since inception. Management fees are 0.40%.
Where does the model go from here? We continue to expand on our 2012 strategy by focusing on companies with proven track records that will provide growth and value over a long period of time.