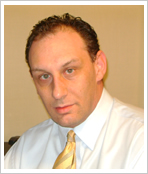 Author: Yale Bock, Y H & C Investments
Covestor models: Long Term GARP, Concentrated GARP
Disclosure: Long GIGM, DGI, CLGX, CASS, DLB, JMBA
The Concentrated GARP portfolio performed poorly in 2011, and as of 4/4/12 the portfolio is down over 20% from inception, but I continue this believe this portfolio has merit if an investor can look into the future a few years.
I believe 2012 could prove quite interesting for several of this model's holdings. Already, we have seen a few reasons why results could be vastly different. At the same time, until the portfolio performs substantially better, the returns have been bad – there is no hiding that fact. As Bill Parcells says 'You are what you are.' Until the performance changes, I don't want to call a turd a raisin, as Mr. Munger puts it.
Covestor Portfolio: The Reasons for Owning the Portfolio Holdings
GigaMedia (GIGM): At least the management at this company keeps it interesting.  For the third year in a row, we have a new CEO, with a nice background in Silicon Valley and plenty of technology experience in gaming.  Of course, time will tell and we all know not to get too excited about (GIGM).  Management announced they will take a large write down in the fourth quarter. In addition, they have been selling off studio assets and stakes in some publicly traded partners in South Korea.  The company has a cash position of close to $100 million dollars and the CEO is evaluating the company's business lines and will have more to report soon.
The main reason I continue to believe this is a company worth owning is of the half ownership and development of a MMPORG game with MTV for Spongebob Squarepants. GIGM has the rights to the properties outside of the United States. If you ever look at cable ratings for television programs, Spongebob Squarepants is consistently in the top 20. It has massive popularity worldwide, and 2012 should be the year when the game is released. If it has any kind of success globally, that property could become very lucrative for GIGM. The cash on hand and a new CEO who can make the Asian gaming business profitable would change things dramatically, especially if the Spongebob game proves popular.
Digital Globe (DGI):  Digital Globe is a satellite provider of commercial earth imagery and information services. With the world concerned about security and safety, more and more industries, governments and organizations want to see detailed pictures about their assets which they cannot observe firsthand. Digital Globe provides those services, but a
large part of their revenues does come from government contracts, especially the United States Government.
They announced earnings and the stock got slaughtered. I actually don't think the report was that bad – in fact, revenue growth was pretty good. Investors are concerned about a reduction in reimbursement from the U.S. Government.
Corelogic (CLGX):  Corelogic is an information provider that specializes in data about real estate related industries. A large part of their data centers around property and mortgage information. In addition, they provide credit information in a variety of industries. The company recently reported better than expected earnings, and the stock jumped a bit. Also, an investment management group is not real pleased with management and seeks to nominate new directors.
Cass Information Systems (CASS):  Cass provides information, invoicing and payment processing services to a wide variety of enterprises in the United States. Cass has a small banking division as well. The company reported better than expected earnings on January 26, 2011 of .53 cents a share for the 4h quarter 2011 and 2.21 for the entire year. Revenues increased almost 11% for the year, with EPS up 13.3%
Dolby Laboratories (DLB): Dolby provides audio and video products for the entertainment industry on a global scale. Much of their revenues come from licensing their technologies on personal computers, laptops, tablets, and smartphones. In addition, they make sound systems for a wide variety of customers, from movie studios, theatres, and network and satellite television providers.
In the most recent earnings report (January 31, 2011), the company showed revenue for the 4th quarter of 2011 at $233.4 million, down 3.8% from the same quarter in 2010. EPS came in at .67 a share, down from .76 cents a year ago.
Jamba Juice (JMBA): Jamba is a health food and beverage retailer with a presence in 26 states domestically, as well as operations in Canada, the Phillippines, and South Korea. Jamba Juice reported earnings on March 7.