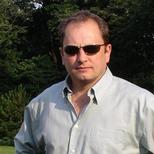 Author: Jesse Barkasy
Covestor model: Trend Following
March was difficult for the Trend Following model. The market's large cap leaders seemed extended and dangerous to buy at these levels. We focused on some smaller cap stock trends but the large cap leaders such as Apple (AAPL) and Priceline.com (PCLN) surely stole the show.
The high frequency trading machines made the model let go of a couple of positions that would have handed us a good profit for the month as in our Yelp (YELP) trade. We bought YELP at a proper buy point but let go of a few days too soon. The trend change we bought in the stock Groupon (GRPN) was followed by a news story about its accounting problems that drove the stock down handing us a steep loss that we cut quickly.
The model can do better and we will work on our following of the strongest trends we can find. We need to get in sync with the waves so we can ride some of these fine trends.