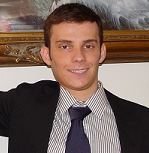 Author: Dennes Lupastean, LSW Investing
Covestor model: Macro Themes
The Dow wrapped up the first quarter of 2012 posting its largest ever point gain for any first quarter in its history.  On a percentage basis, the United States markets experienced its best first quarter since 1998. The world markets were up about 11% for the quarter, with the S&P 500 up 12% and the Dow Jones Industrial Average up around 8%. Financials led the way posting a 21% gain for the quarter, recovering some of what it lost during last summer's dive.
A widespread belief amongst economists is that the markets outperformed the economy as a whole, and much of the gains were bounce backs from previous losses as opposed to fundamentally based increases. Some key economic figures were due out in early April, including the disappointing March jobs report.
A major cause for concern regarding the recent run up in equities is the relatively low volume that has accompanied this rally. Many retail investors are still sitting on the sidelines watching, or investing in other avenues. Last year marked the fifth consecutive year that more money departed the United States than came in. This is a pretty long trend that doesn't bode well for the future of the U.S. markets.
The FOMC met earlier this week and decided there was no need of new easing unless growth slips. In economic news, factory orders increased 1.3% in February to $468.41 billion. In a sign that business investment is improving, orders for non-defense capital goods excluding aircraft increased 1.7% in February. Unfilled orders, a sign of future demand, grew by 1.3%.
Furthermore, the ISM Manufacturing Index climbed to 53.4 in March from 52.4 in February, with figures greater than 50 signaling growth, while consumer spending climbed 0.8% in February.
Turning to key company developments, Vantage Drilling's (VTG) revenues for the quarter came in at $121 million, an increase from $84 million from the quarter a year ago. A net loss of $9.3 million was booked due to early retirement of debt and interest expenses. The company has also entered into a purchase agreement to acquire the deep-water drillship, Dragonquest . The purchase is being financed by offering $775 million in senior secured first lien notes.