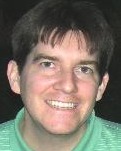 Covestor manager Paul Franke (at right) and his brother Greg of Quantemonics are featured in the latest edition of Barron's:
They're baaaaaack! Paul Franke, who penned the Maverick Investor newsletter from 1992 to 1997, and his brother Greg, who wrote the Extreme Value Associates newsletter from 2000 to 2002, are back in print, this time posting their model Quantemonics Investing Relative Value Portfolio on the Covestor Website.

The brothers, who use macroeconomic and quantitative research in their selection of stocks, while keeping a relatively low-risk profile, are casting a favorable eye on cheap blue-chip names like Hewlett-Packard and Walt Disney. Among other names on the Buy list: Johnson & Johnson, Kimberly Clark and Walgreen…

Franke, who has no formal investment training, and who develops his portfolio as a sideline near Kansas City, Kan., jumped back into the business because he sees cheap valuations in the blue-chip names he favors.

"We're headed for a lot higher inflation," Franke says, and one way to play that is to buy oil companies. He recommends investing in them through the XOP ETF. Though he's only 30% net long, he's hoping to deploy more of his 25% cash weighting soon.
Here's a little more about how Paul and Quantemonics invest, a recent writeup on a holding: How we pick stocks – The case of Johnson & Johnson