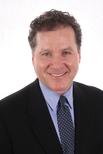 Author: Gerry Sparrow, Sparrow Capital
Covestor models: Fundamental Growth and Hard and Soft Commodities
Disclosures: Long HANS
Hansen Natural Corporation (Nasdaq: HANS) was purchased in the Fundamental Growth model on August 25, 2011.
Hansen Natural Corporation (Hansen) is a holding company. Hansen develops, markets, sells and distributes alternative beverages. The Company's category beverages brand names include Monster Energy, Java Monster, Monster Energy Extra Strength Nitrous Technology, Monster Rehab, Peace Tea, Hansen's, Hansen's Natural Sodas, Junior Juice, Blue Sky, X-Presso Monster, Vidration, Worx Energy, Admiral, Lost Energy, Hubert's, Rumba, Samba and Tango.
It has two segments: Direct Store Delivery (DSD), whose principal products consists of primarily energy drinks, and Warehouse, whose principal products consists of juice based and soda beverages. In February 2010, Hansen introduced the Fruit and Tea Stix product line.