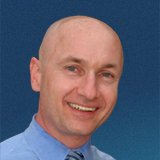 Author: Eric Linser, Green Valley Wealth Advisors
Covestor model: Eagle Portfolio
Disclosures: Long PM
We added Philip Morris International (NYSE: PM) to Green Valley Wealth's Eagle Portfolio on August 3, 2011.
Philip Morris International (PM) manufactures and markets cigarettes internationally in over 160 countries around the world. The company holds an estimated 15% share of the international cigarette market.
Philip Morris International was spun off from Altria Group (Philip Morris USA) in March 2008. Philip Morris International sells its cigarettes and other tobacco products internationally, so it's not subject to US regulation and taxation.
The company has a strong balance sheet, the cash flow generating ability to drive future growth, and a big 3.70% dividend yield, exceeding the 3.39% yield on the 30 year US Treasury as of 8/19/11.
The company reported second quarter 2011 earnings per share, excluding special items, of $1.34 (Company press release 7/21/11 , surpassing consensus analyst estimates. Year-over-year, adjusted diluted earnings per share were up 34.0% in the 2nd quarter, attributable to price increases and strong volume growth in Asia.
The company's operating income increased 19.5% to $6.7 billion and its quarterly gross profit expanded by 20.4% year-over-year to $5.4 billion. For all of 2011, the company now expects to earn $4.70 – $4.80 versus $3.92 in 2010, equating to approximately 20% year-over-year earnings growth.
We are bullish on the company given its superior combination of strong revenue and earnings growth over the foreseeable future. Heck, given the market gyrations, we may even take up smoking Marlboros ourselves! (kidding)
Given these business metrics, the company now delivering positive results and expected future free cash flow significantly in excess of their cost of capital, we believe Philip Morris International represents the kind of high-quality company we like to invest in.
The stock is currently trading around a 33% discount to our valuation target. Over time, we expect the market to recognize the intrinsic long-term value of the company, to the benefit of investors.
Philip Morris International has the right stuff according to our research and has therefore been purchased in the Eagle Portfolio. You can read our investment philosophy on our manager page or visit our website at www.GVWealth.com.
Sources:
PM dividend yield: Yahoo Finance as of 8/19/11 https://finance.yahoo.com/quote/PM?ltr=1
30 year Treasury yield: US Treasury http://www.treasury.gov/resource-center/data-chart-center/interest-rates/Pages/TextView.aspx?data=yield
PM Q2 2011 earnings: Company press release 7/21/11 http://phx.corporate-ir.net/External.File?item=UGFyZW50SUQ9MTAwNzE5fENoaWxkSUQ9LTF8VHlwZT0z&t=1
Analyst estimates: Reuters, as of 8/22/11 https://www.reuters.com/finance/stocks/overview/PM.N