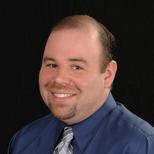 Andrew Fletcher is an MBA and Tennessee-based Registered Investment Advisor. In 2009, he founded Fletcher Wealth Management, Inc in order to assist individuals, families and small businesses on a fee-only basis.
Fletcher takes a holistic view of the market, diversifying across asset classes and choosing holdings that are perceived to be trading at a discount to their fair value. Fletcher is unafraid to hold high cash balances when opportunities are scarce, providing greater flexibility when deals abound.
In July, Fletcher launched a new Covestor model, REITs, which seeks stable current yields from publicly traded REITs while aiming also for capital gains by hunting for REITs trading at unjustified discounts to NAV.
Primary research begins with Morningstar, screening for REITs that trade at a discount to net asset value and strong dividend track records. Fletcher than digs deeper through publicly available filings to identify potential weaknesses that might suggest unsustainable dividends. Before a purchase decision is made, Fletcher considers the macroeconomic environment and sets a target sell price.
Fletcher aims for up to 10 holdings, with none exceeding 15% weighting. He tracks each investment for potential problems, selling when his target has been achieved or if his investment thesis is proven incorrect.
Current top holdings (as of 8/8) include:
Ventas Inc (NYSE: VTR)
Corporate Office Properties (NYSE: OFC)
Senior Housing Property Trust (NYSE: SNH)
Hospitality Properties Trust (NYSE: HPT)
Inland Real Estate Corp (NYSE: IRC)