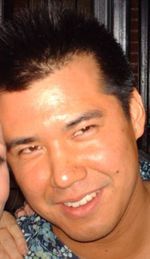 This week's Wall Street Transcript Interview is with Covestor member Rob Tsai, aka zenrob. Rob works in New York City as a software sales consultant, and previously held positions in finance as a convertible bond analyst at D.E. Shaw and in M&A at a boutique investment bank. He is also the author of popular blog Biz Dev In NYC.
Rob is a growth investor who seeks to play into long term trends. He invests in large cap stocks that have both a strong balance sheet and wide exposure to international markets.
In his interview Rob talks about how his father influenced his trading style. Over the years he has built a portfolio around global growth and commodities, most recently focused on opportunities in agriculture.
Rob has some valuable advice for other members. For example, he recommends The World Is Flat by Thomas Friedman, as a good book for thinking about global trends and the importance of the middle classes in emerging markets.
Rob tracks his portfolio on Covestor and you
can find the interview – as always – on the top right hand side of his fact sheet.