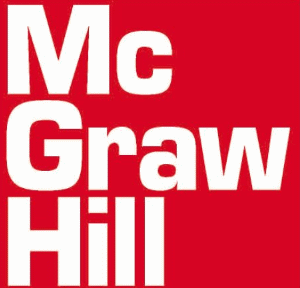 The McGraw-Hill Companies, Inc. (NYSE: MHP) is a diversified global information services provider with holdings in digital media, printed books and magazines, and bond ratings (through its Standard & Poor's subsidiary). The company recently came under attack by The Ontario Teachers' Pension Fund and JANA Partners LLC, a New York-based activist hedge fund. According to The Globe and Mail:
The Ontario Teachers' Pension Fund and JANA Partners LLC said in a securities filing Monday that they bought 5.2 per cent of the shares of the New York-based company, which produces textbooks and trade publications, runs nine television stations and owns ratings agency Standard & Poor's.

McGraw-Hill said in June it was reviewing its disparate businesses to make sure they made sense for the company and decided to sell off its broadcasting group.
What effect will this disclosure have on the company?
Analysts said the move increases pressure on McGraw-Hill's management.

"This is a kick in the pants," said Jason Ware, an equity analyst with Salt Lake City-based Albion Financial Group. "It brings a little higher sense of urgency."
The activists have already been in talks with MHP management, which may signal that their new position is a pressure tactic.
JANA said in its filing it had discussions with McGraw-Hill about the company's operations, strategy and future plans, Both investors said they might have more discussions along those lines with the company.

Analysts said the company's educational unit – which makes textbooks – has been a drag on overall earnings, while ratings agency Standard & Poor's has been one of McGraw-Hill's bright spots.
If the activists are successful in breaking up MHP, shareholders may see significant value added.
Peter Appert, a Piper Jaffray & Co analyst, said McGraw-Hill's disparate businesses could be worth as much as $52 per share if valued separately. McGraw-Hill's stock closed Monday (8/1) at $41.41 per share, down 0.46 per cent, or 19 cents.
Only one Covestor model held MHP as of 8/1, Eagle Portfolio, which aims to find "long-term value hidden by short-term adversity."
Sources:
"Ontario teachers, activist investor push McGraw-Hill for changes" The Globe and Mail. http://www.theglobeandmail.com/globe-investor/ontario-teachers-activist-investor-push-mcgraw-hill-for-changes/article2116509/