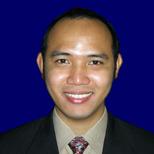 Author: Czar Reyes
Covestor model: Abandon Stock

Abandon Stock gained 4.21% for April 2011 compared to the S&P500's 2.85% gain. I was able to outperform the benchmark by 1.36%.
The market enjoyed a solid gain in April that made up for the loss in March. The appreciation of the stock market is pushing it deeper and deeper into a bull market. Opportunities to buy companies at discount are getting scarcer, but the merger and acquisition area remains filled with opportunities. For this reason, I have been very aggressive in using margin on merger deals.
During the early part of April, I decided to rebalance my portfolio to make my holdings focused on fewer companies that I believe have the strongest potential for return on investment. This allowed me to liquidate several of my positions. The casualties were Cognizant Technology Solutions Corp. (CTSH), China Mobile Ltd. ADR (CHL), Jos. A. Bank Clothiers, Inc. (JOSB), and Pre-Paid Legal Services, Inc. (PPD). I still view these businesses to be solid, but a focused portfolio is more important to me right now.
I am happy to announce that I added Deckers Outdoor Corporation (DECK) to my portfolio. DECK is engaged in designing, producing, marketing and brand managing of footwear and accessories. It has showed consistent earnings growth for the past ten years.
Other additions to my holdings are CardioGenesis Corporation (CGCP) and Technology Research Corporation (TRCI). These are purely a merger arbitrage play and I didn't consider the fundamentals of these companies. Both companies are undergoing a tender offer. CGCP is being acquired by CryoLife, Inc. (CRY) in a cash deal, while TRCI is being acquired by Coleman Cable, Inc. (CCIX), also in a cash deal. Tender offers have a high probability rate of closing. The potential upside is small in this case, but the holding period is very short and that makes such an arbitrage transaction worthwhile.
Novell, Inc. (NOVL) was a perfect example of a successful risk arbitrage play I was able to capitalize on. NOVL merged with Attachmate Corporation and ceased trading on the NASDAQ Global Select Market at the close of business April 27, 2011.
But not all my merger positions play out as smoothly as my NOVL deal. The TAM S.A. ADR (TAM) and Lan Airlines S.A. ADR (LFL) merger, for instance, was blocked by the Chilean antitrust tribunal to investigate a consumer complaint against the proposed merger. I still hold this position because of the wide spread on the price that this delay had created. I expect the merger to close before the year 2011 ends.
In April, several of our holdings paid their dividends, which were added to my cash balance in my linked account with Interactive Brokers. These companies were Books-A-Million, Inc. (BAMM), HCC Insurance Holdings, Inc. (HCC) and TAM.