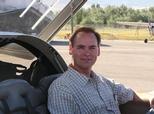 Author: William Smith
Models: Price Volatility Volume and Core Price Volatility Volume
Disclosure: Long PUDA in both models
I entered a trade in Puda Coal (NYSE: PUDA) on April 6, only to hear on April 8 that the company was being investigated by the SEC. There are a number of questions focusing on whether the Company issued materially false financial statements and information to investors. Investigations center around a report which surfaced on April 8, 2011 on an investor website alleging that certain Company transfers involving the Company's Chairman, Ming Zhao, were hidden from its U.S. investors and were not reported in the Company's filings with the Securities and Exchange Commission.
In response to the report, on April 11, 2011, Puda Coal announced that the Company's Audit Committee had launched a full investigation into the allegations raised in the recent report and that "evidence supports the allegation that there were transfers by Mr. Zhao in subsidiary ownership that were inconsistent with disclosure made by the Company in its public securities filings." The Company also announced that Mr. Zhao agreed to a voluntary leave of absence as Chairman of the Board until the investigation is complete.
Trading of Puda Coal stock was halted on April 8, following the revelations made in the report.  At this point, more than a week later, there is little news and trading has not resumed.  Following these allegations, several law firms have been investigating the situation and at least a few have filed investor class-action lawsuits, with several others getting ready to do the same.
For my own account and the Covestor models, this is a very unusual situation.  It's not the sort of thing one can back-test for, as it's just so rare.  As a quantitative trader, whenever I'm in doubt about what to do I just follow my trading rules, which have served me well.  I will continue with other trades as they present themselves, and if/when trading resumes on PUDA I will follow the rules and exit when I get the proper signal.  Fortunately, we are somewhat protected by position scaling, and while I have suffered a loss, the drawdown at this point is only about 3%.  That's tolerable for now.