The old saying goes: When America sneezes, the world catches a cold. As the world's largest importer – and holder of its largest trade deficit by a country mile – the United States is the planet's indispensable economy.

And emerging-markets stocks, with their dependence on foreign capital and high concentration in cyclical and commodity sectors, are particularly vulnerable to weakness in the U.S.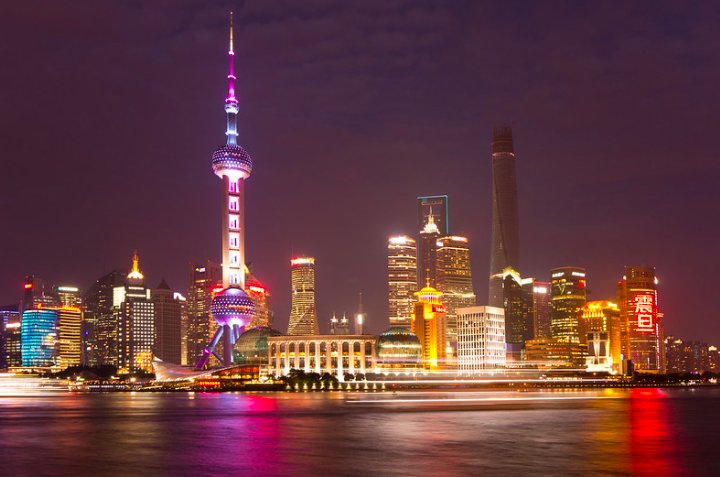 There's nothing quite like a good trade war to give investors the jitters. But it's not just the ongoing spat between Donald Trump and Xi Jinping that has investors unnerved. U.S. economic growth appears to be topping out for this cycle, and issues in the American market have a way of spilling across borders.
De-risking Mode

When western investors go into de-risking mode, they tend to throw out the baby with the bathwater, dumping high-quality emerging-markets stocks in a flight to cash. But in doing so, they often create fantastic buying opportunities.
Jeremy Grantham and his colleagues at Boston-based asset manager GMO are not known for being wide-eyed Pollyannas. They're sober value investors best known for calling the last two major bear markets in 2000 and 2008.

Perhaps not surprisingly, Grantham & Co. see U.S. stocks performing poorly over the next seven years, losing 3.7% per year. But interestingly, GMO expects emerging-markets stocks to return 5.2% per year over the next seven years. Even more interestingly, they see EM value stocks returning 9.8% per year.
Emerging Markets

We're going to look at 10 strong emerging-markets stocks that might give you a bit of heartburn, but ultimately should weather the trade war and reward new money.

Most depend heavily on domestic EM consumers rather than on exports or trade flows, and all should be considered potential buys on any weakness in the coming months.
Tencent Holdings
Tencent Holdings (TCEHY) is one of China's leading technology conglomerates and, at nearly $400 billion, one of the largest emerging-markets stocks you can buy.
Tencent is a little hard to define and has no exact Western equivalent. It's part-Facebook (FB), part-PayPal (PYPL), and part-Netflix (NFLX) with elements of Alphabet (GOOGL) and Activision Blizzard (ATVI) sprinkled in. You can consider Tencent a one-stop shop for all things related to Chinese mobile services.
Its most important product is the mobile chatting app WeChat, which is similar to Facebook's WhatsApp (though light-years ahead of it in terms of features). In addition to the chat, audio phone calls and video conferencing you might expect from such an app, WeChat also is a leader in mobile payments via WeChat Pay and serves as an e-commerce platform.
Importantly, Tencent has sparse exposure to trade-war risk. A deep recession in China could mean lower transaction-based revenues for WeChat Pay. But most of Tencent's revenues come from "disposable luxuries" such as smartphone games.

Interestingly, while people might cut back on things such as big vacations and expensive dinners if the economy hits the skids, they tend to hang on more tightly to small, disposable luxuries. The somewhat addictive nature of video games even resembles another pair of consumer goods that do well in recessions: tobacco and alcohol.
Tencent is down about 30% from its old 2017 highs. There's no guarantee it resumes an uptrend tomorrow, but it's certainly a stock to buy on dips.

Photo Credit: 看见灰机灰了 via Flickr Creative Commons
This article was first published on September 4 at Kiplinger.com. To continue reading, please click here. Disclaimer: This material is provided for informational purposes only, as of the date hereof, and is subject to change without notice. This material may not be suitable for all investors and is not intended to be an offer, or the solicitation of any offer, to buy or sell any securities nor is it intended to be investment advice. You should speak to a financial advisor before attempting to implement any of the strategies discussed in this material. There is risk in any investment in traded securities, and all investment strategies discussed in this material have the possibility of loss. Past performance is no guarantee of future results. The author of the material or a related party will often have an interest in the securities discussed. Please see Full Disclaimer for a full disclaimer.