The US stock markets have enjoyed a record run this year, up nearly 20% through the end of June and the strongest showing in more than two decades.
Yet, in my view, a booming stock market isn't just an American phenomenon.
Bespoke Investment Group has pulled together an interesting table looking at year-to-date returns in local currency (as of July 11) for 75 stock markets around the world.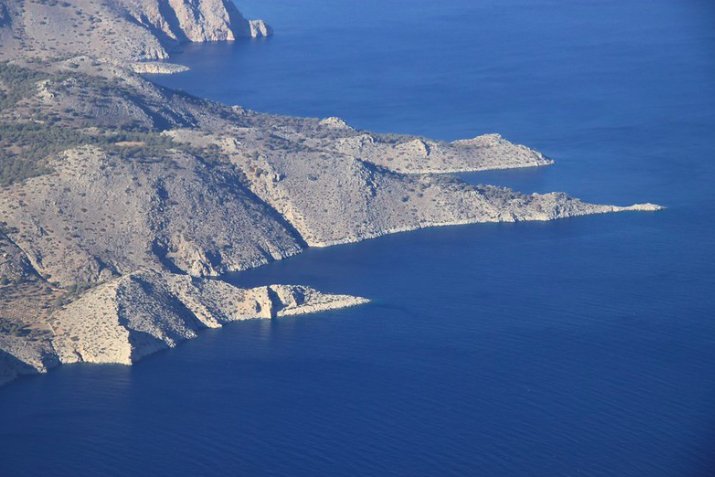 Global Rally
According to Bespoke, the average country market is up about 8.94% on average. On top of that, some 79% of the countries on the list are in the green.
At the top of the list are Argentina and Greece, where stock investors are sitting on 40%-plus gains so far this year.
Then there are Russia (30.89%), Jamaica (+26.79%), Romania (+22.22%), and New Zealand (21.29%).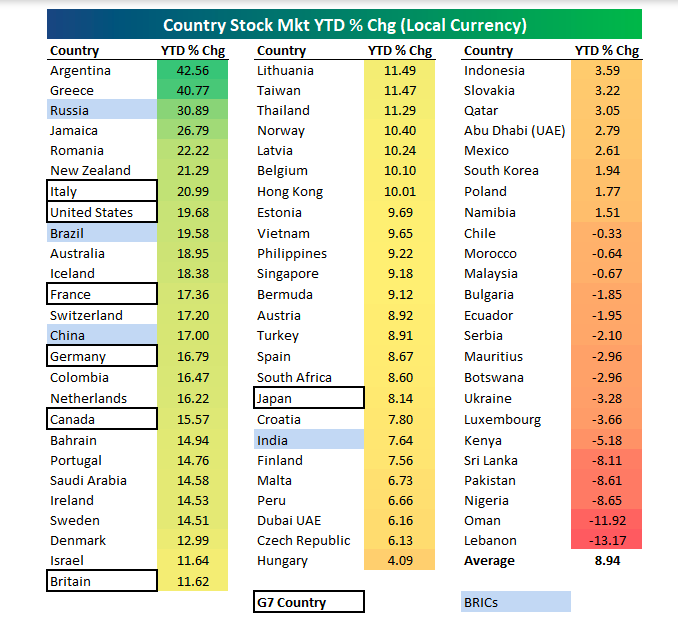 Developed World

As impressive as the gains in the US have been this year, America is only the 8th biggest winner.
That said, as Bespoke points out, six of the seven G7 countries are roughly in the top third in terms of stock market performance.

Emerging Markets

While stock markets in the so-called BRIC countries (Brazil, Russia, India and China) are doing well, investors in other developing markets are suffering.
At the bottom of the list are the stock markets in Lebanon and Oman, showing declines of just over 10%. Nigeria, Pakistan, Kenya and Sri Lanka are also down in negative territory.
Takeaway

The US stock rally should be seen in a broader context.
Most equity markets around the world are enjoying a good run.
Photo Credit: Andrey Fillipov via Flickr Creative Commons