The US-China trade war and rising geopolitical tensions with Iran aren't phasing the average American consumer.

They're amazingly upbeat when it comes to the general economic outlook, jobs and the stock market.


Content Consumers

Consumer confidence survey data tracked by Bespoke Investment Group shows an elevated reading for mid-2019.

Sentiment is well above the historical average and has bounced back from declines in the second half of 2018.




Jobs Galore

One reason is the robust American jobs market.

The US economy generated 263,000 new jobs in April, extending a run of 103 straight monthly gains.

The American unemployment rate, now at 3.6%, is the lowest in 50 years.

Stock Market

While May has been a rough month for the stock market, thanks to rising US-China trade tensions, consumers don't seem rattled.

Data compiled by Bespoke suggests most consumers expect US stock prices to keep rising.


Takeaway

Such sentiment readings matter, since consumer spending drives nearly 70% of overall US gross domestic product.

While economists are worried about a possible economic slowdown in 2020 and exploding budget deficits, the US consumer continues to see sunny skies ahead.

Photo Credit: J E Theriot via Flickr Creative Commons


Author profile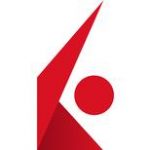 Xavier Brenner has covered global market, business and economic trends for Interactive Brokers Asset Management since 2013. An experienced financial journalist, Brenner offers analysis and insights on the stories that matter to the discerning investor.