The market continues to be extraordinarily volatile, but earnings for 2019 are still expected to be robust and grow around 10% according to the latest data from Dow Jones S&P Indices.
The most recent revisions as of December 6 suggest that earnings will increase next year to $174.01 per share up from $157.52 per share in 2018.
With the S&P 500 closing at 2,633 on December 7, the S&P 500 is now trading at 15.1 times 2019 earnings estimates and is now the lowest this multiple has been thus far in 2018.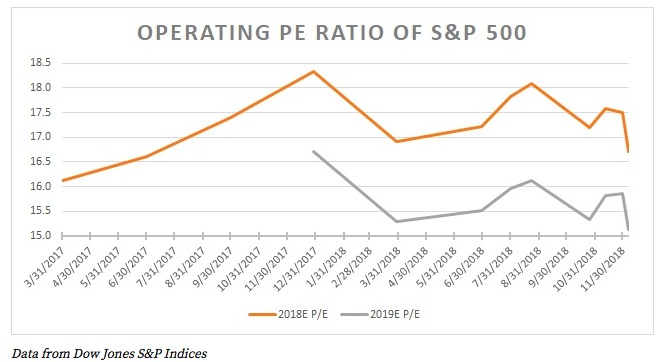 Reasonably Priced
Assuming earnings do not see a meaningful deterioration in the coming months, the current earnings multiple on the S&P 500 is at the lower end of the historical range since 1989.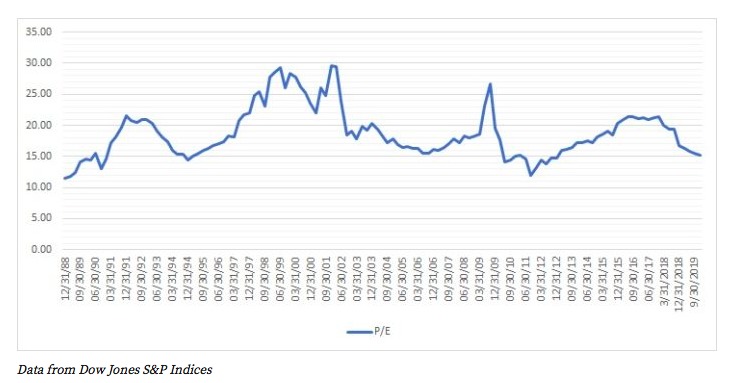 Growth in 2019 is expected to moderate but as the chart below shows it is still very healthy growth based on the comparison in the past.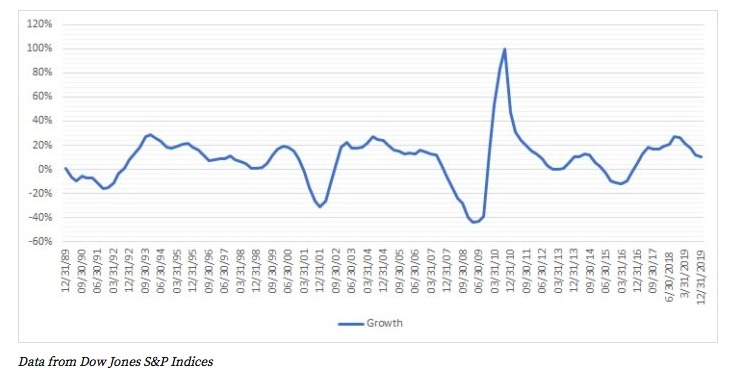 Takeaway

Even if we were to assume no growth in 2019, the S&P 500 would be trading at a PE ratio of 16.7.

At its current valuation, earnings would have to fall by 24% from current estimates of $174.02 in 2019 to $131.65 for the S&P 500's PE ratio to rise to 20.

It would wipe all the earnings growth seen in 2018 from the tax cut. At this point, although GDP is moderating, in my opinion there are no signs to suggest the economy is going over that type of cliff.

In my view, it would seem the equity market is acting in an extremely irrational way at this point or there is something dire lurking that is not clear.
Photo Credit: Prayitno via Flickr Creative Commons
|
Disclosure: Certain of the information contained in this article is based upon forward-looking statements, information and opinions, including descriptions of anticipated market changes and expectations of future activity. The author believes that such statements, information, and opinions are based upon reasonable estimates and assumptions. However, forward-looking statements, information and opinions are inherently uncertain and actual events or results may differ materially from those reflected in the forward-looking statements. Therefore, undue reliance should not be placed on such forward-looking statements, information and opinions.