Hollywood joins publishing, retailing and autos as industries under assault from disruptive challengers from the tech world.

Entertainment and cable conglomerates such as Viacom (VIAB), Comcast (CMCSA) and Walt Disney (DIS) now face serious competition from content-streaming rivals like Netflix (NFLX) and Amazon (AMZN).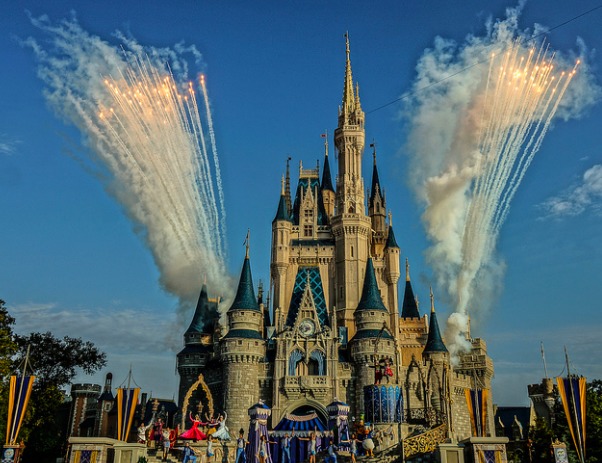 Explosive Growth
Netflix once provided DVDs of popular movies via snail mail.
Today, it's on a tear with a subscription model in which consumers steam content into their smartphones, tablets and internet tvs.
The model is a powerful one, and in my opinion that's reflected in its stock price performance over the last five years.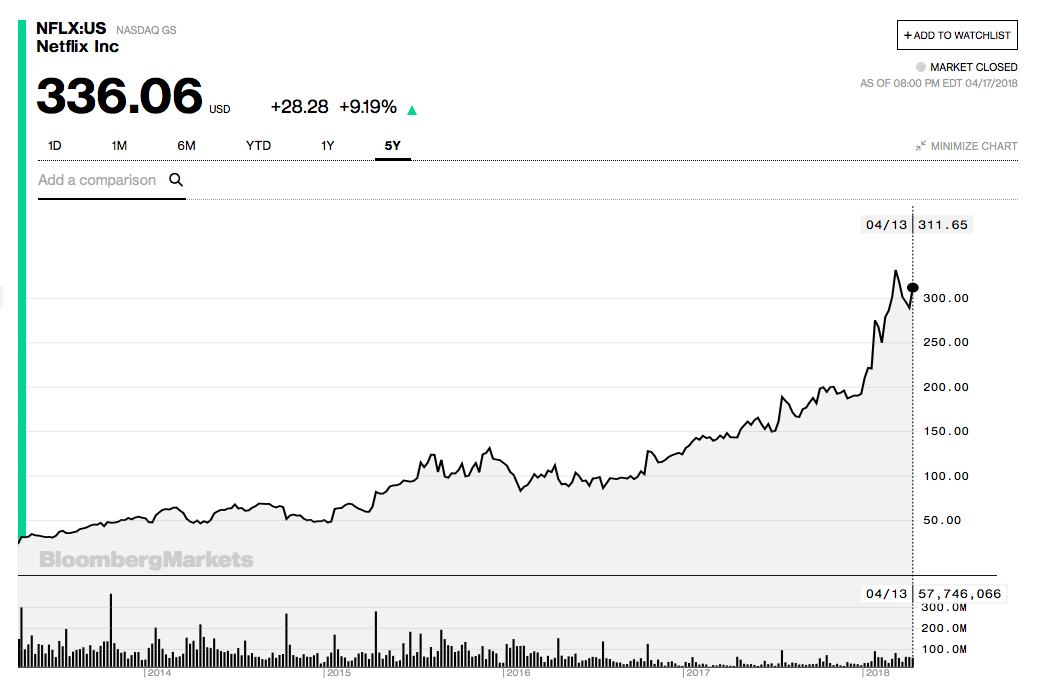 King Netflix
Netflix Revenue grew a record 43% year over year in the first quarter, and the service is huge abroad.
The company's international business now accounts for 50% of revenue and 55% of memberships.

Even though the company spends billions to buy and produce content such as House of Cards and The Crown, its operating profit margin is an enviable 12%, according to the company's financial results.
Magic Kingdom
Netflix has been growing so fast and furious that its market value is very close to that of entertainment icon Disney.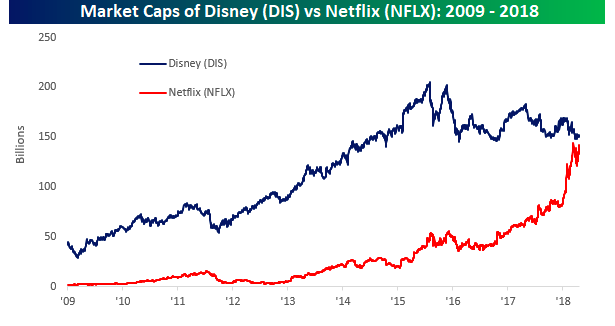 As the Bespoke Investment Group point out, Disney was once rumored to be interested in taking over Netflix.
That might have been possible earlier in the decade, according to Bespoke.  No longer.
"Five years ago, that would have been an easily digestible acquisition for Disney when its market cap was 10x the market cap of Netflix.  Even two years ago, when Disney was four times the size of Netflix, they could have gotten it done. Nowadays, it looks like that opportunity has passed."  
Takeaway
Digital technologies and changing consumer behavior continues to pose challenges to established players.
And to be sure, Disney isn't sitting still. It owns a big stake in video-on-demand service Hulu.
Now, it's Hollywood turn to adjust to new rivals and business models.

Stay tuned.
Photo Credit: Iain A Wanless via Flickr Creative Commons