With market volatility picking up in recent trading sessions, now is as good a time as any to review why it's important to take your losses early.
If you lose 10%-20% in a trade, it's not that hard to recover.
It only takes 11% – 25% to get back to where you started.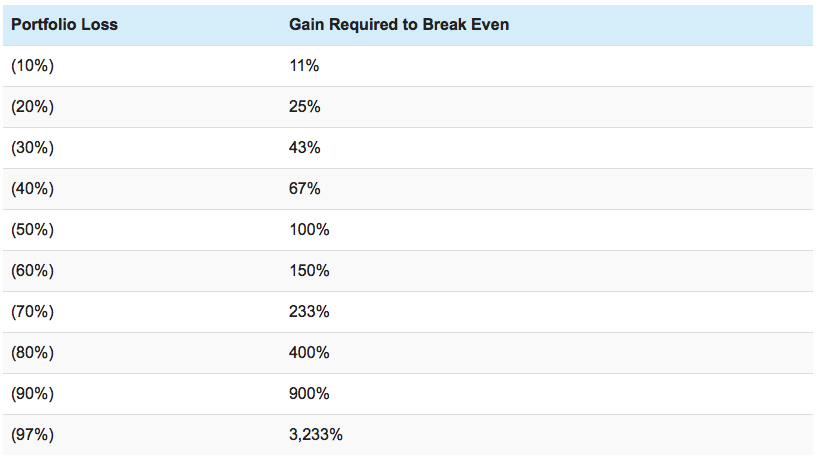 Math Problem
But if you lose 50%, you need 100% returns to get back to break even.
Or if you lose 97% — as Bill Ackman recently did in Valeant Pharmaceuticals — you'd need a ridiculous 3,233% on your next trade just to get back to zero.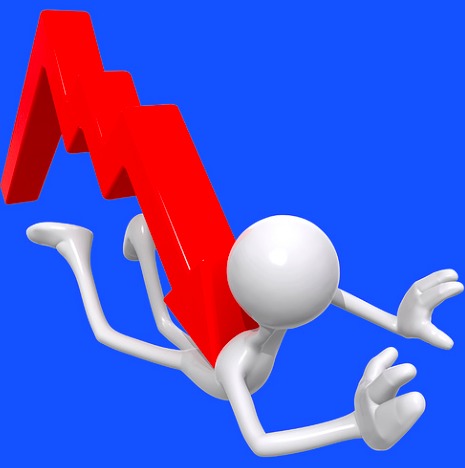 Volatility
I have a select few stocks in my portfolio that I'm truly willing to buy and hold, tolerating whatever volatility the market throws at me.
I'm reinvesting the dividends of these stocks and letting them compound, and I'm willing to sit through a significant drawdown.
Takeaway
But for the lion's share of my portfolio, I take my losses early.
I've taken enough losses over the years to learn that lesson the hard way,
Photo Credit: Scott Maxwell via Flickr Creative Commons