I always try to read everything that Jeremy Grantham's GMO publishes, but I somehow missed this one until it was re-published on Meb Faber's Idea Farm.
This article is good stuff and worth a look in my view: Don't Act Like Stalin.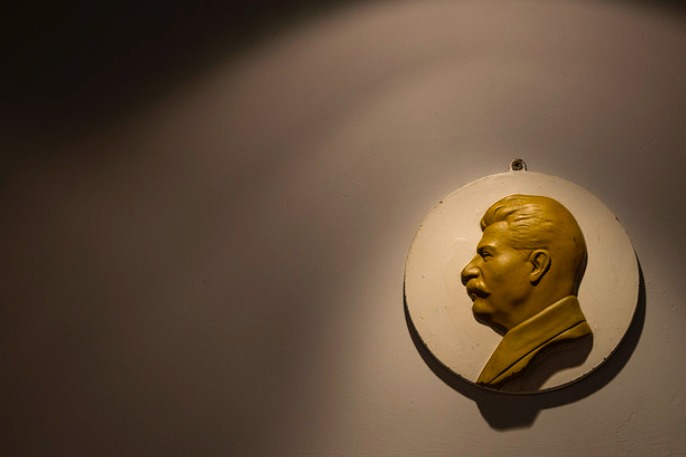 Chasing Performance
There are a lot of good takeaways (as always). GMO's main point was that chasing recent performance is a game you can't win.
In my opinion, all good strategies (and good managers) have periods of outperformance and underperformance.
But, while chasing performance is a terrible move, so is sticking with a bad strategy or a strategy that is likely to be a lousy fit in a given macro environment (i.e. owning bonds in an inflationary environment or owning gold and commodities in a severe disinflationary environment).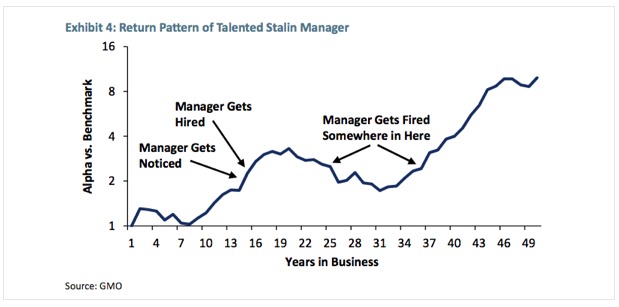 Communication Gap
In my view, this is where communication is important. Talk to your manager and ask them to explain their strategy.
If it's outperforming, ask them why. If they can't explain it (or if they get excessively cocky about it), I'd question how sustainable the performance is. You might want to bank your profits and move on.
Likewise, if they're having a bad year, ask them why. If they can't explain it, they get overly defensive or their answer just doesn't make sense, don't hesitate to cut them loose.
Intuitive Sense
But, if their strategy makes intuitive sense to you and it offers diversification alongside other strategies you're running (that great alchemy of uncorrelated returns!), then give the manager a little leeway.
Not for the manager's benefit, of course. His or her well-being is not your concern.
But, if you employed them for a reason (i.e. their strategy tends to zig while the rest of your portfolio zags) then you should hang on long enough to get the expected benefit.
Takeaway
As a case in point, Grantham and his team lost half their assets under management in the late 1990s when value lagged growth.
But Grantham absolutely killed it in the years following the tech crash… and his former clients that bailed on him missed out.
Photo Credit: National Museum of the U.S. Navy via Flickr Creative Commons