One of America's longest bull market rallies is ending 2017 with a bang.
Hope for a late-year tax cut deal, which the Senate passed over the weekend in Washington, has energized the market. Then again, stocks have had a good run all year.
The Dow Jones Industrial Average and S&P 500 Index are up 22% and 18%, respectively, through the first 11 months of the year.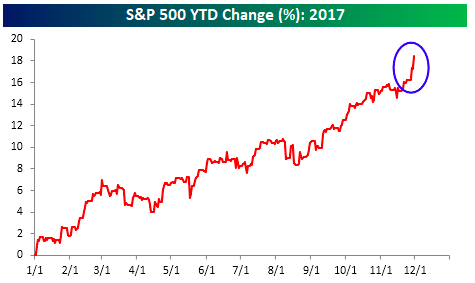 Robust Earnings
Corporate tax cuts aside, the US economy is firing on all cylinders.
The US Commerce Department recently revised its third-quarter GDP estimate up to 3.3%, the highest level since 2014.
On top of that, US corporate earnings are rising while core consumer prices are falling.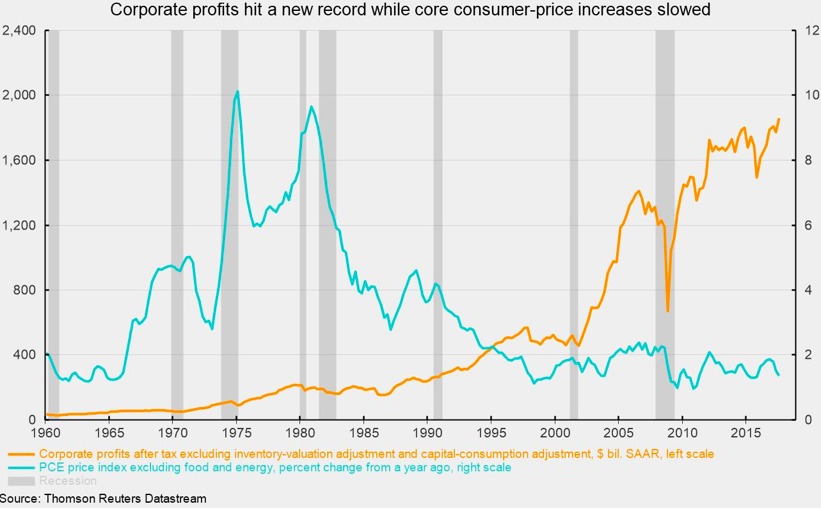 Valuation Worries
That said, valuations are at inflated levels, according to an analysis by Goldman Sachs.
A sustained rally spanning across stocks and bonds has boosted a measure of average valuation to its highest level since 1900.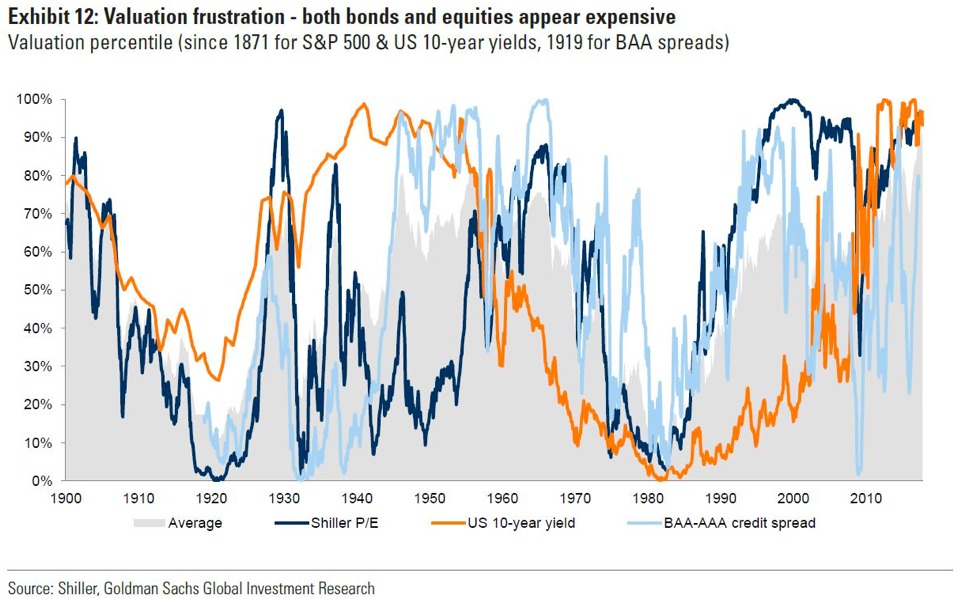 As Bloomberg noted in a recent story:
"It has seldom been the case that equities, bonds and credit have been similarly expensive at the same time, only in the Roaring '20s and the Golden '50s," Goldman Sachs international strategists wrote recently.
Takeaway
Bloomberg recently surveyed Wall Street analysts that have published their 2018 stock market forecasts and the market oracles are exceedingly bullish.
BMO Chief Investment Strategist Brian Belski predicts the S&P 500 will end next at 2,950. That would be about 11% higher than the S&P close on November 30.
In my view, all rallies run out of steam at some point. But these sure are festive times for investors.
Photo Credit: Mark Goebel via Flickr Creative Commons