Washington may be roiling with partisan squabbles and investigations. On Wall Street it's all sunny skies.
The S&P 500 Index has bounded from strength to strength this year.
As of June 20, the S&P 500 has set new, all-time closing highs a remarkable 24 times in 2017.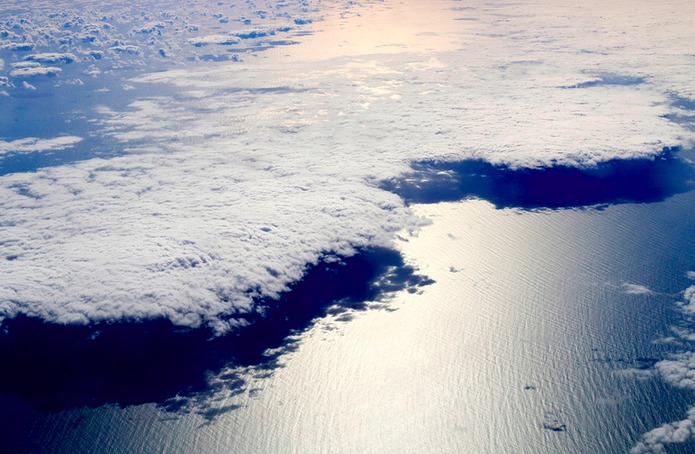 The record for all-time highs came in 1995, when the broad index hit the high notes some 77 times.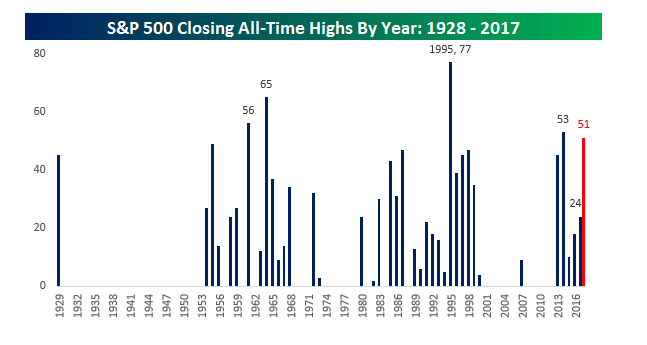 Volatility
As Bespoke Investment Group points out, "if the pace of the first six months keeps up in the second half, the S&P 500 would be poised for 51 all-time closing highs this year."

Another interesting trend: Global markets have been unusually calm this year.
The Wall Street Journal notes that Asian equities are near their least volatile levels this century.

Here in the US, the CBOE Volatility Index (VIX), Wall Street's "fear gauge, has been "trading at near historic lows" most of the year, according to the Journal.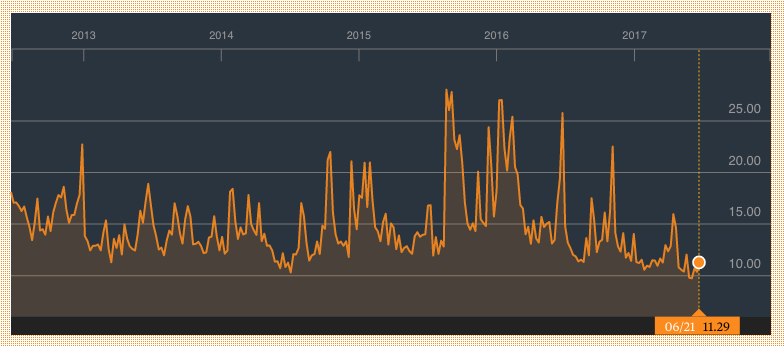 Takeaway
The historic stock rally that got underway in March 2009 at the nadir of the Great Recession continues apace this year.
All good things end of course.
But right now the market has upward momentum amid low volatility readings.
Photo Credit: Willpower via Flickr Creative Commons