So now we know: Donald Trump is heading to the White House in 2017 and the GOP will control both the House and Senate.
What will this mean for stocks?
Hard to say with any precision, but based on Trump's campaign rhetoric, there are some major themes already emerging.
Consider the post-election day performance of exchange-traded funds in three sectors: health care, finance and defense.
Obamacare
The incoming Republican administration has promised to gut the Affordable Care Act and replace it with something more market-oriented.
There's also a good chance that Trump will be far more lenient on pharmaceutical companies about soaring drug prices.
Broadly speaking, that could be good news for health care stocks, judging by the reaction of the iShares U.S. Healthcare ETF (IYH).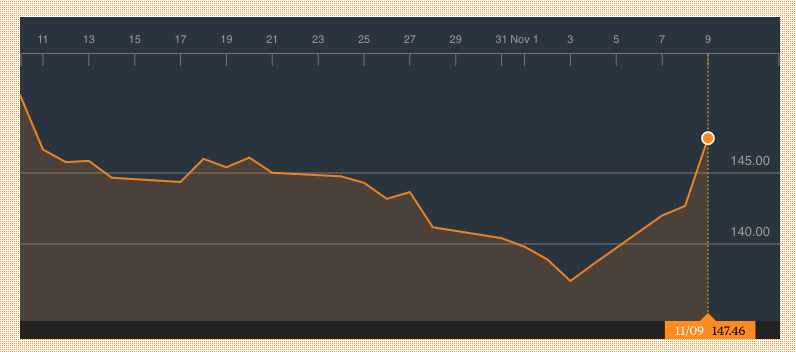 Financials
The Financial Select Sector SPDR ETF (XLF) also enjoyed a smart one-day bounce the day after election.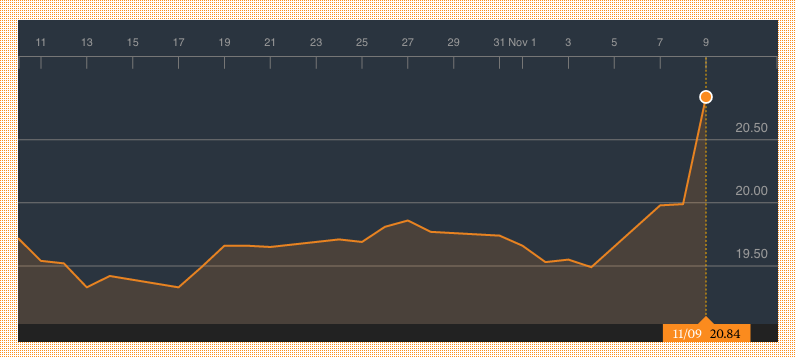 Trump has said that he supports bringing back the Glass-Steagall Act, which before being repealed in 1999 restricted the growth and risk levels of big banks.
However, House and Senate Republicans aren't interested in that. In fact, they want to dismantle the Dodd-Frank regulations imposed on Wall Street following the 2008-2009.
Investors seem to be betting there will be less, not more, regulations on the banks.
Defense
Finally, there's the defense sector.
On the campaign trail, Trump often decried the quality and declining resources of the US military. He backs a big expansion in the defense budget and new investment.
Investors also flocked to defense stocks on November 9. Take a look at the iShares US Aerospace & Defense ETF (ITA) the day after the election.
Takeaway
It's early days in the dawning Trump era. Investors still don't yet have a detailed view of his policy agenda.
Yet, the broad strokes may be emerging. Investors see health care, defense and finance as potential winners in the months ahead.
Photo Credit: Gage Skidmore via Flickr Creative Commons