Expectations were pretty low for Apple's (APPL) new iPhone 7 and 7 plus, as tech writers wondered about the lack of a killer new feature.
Well, turns out there's nothing boring about sales of the new gadget–or the way it has powered Apple shares.
Plenty of Apple fans seem ready for an upgrade after all.
Pre-orders for the iPhone 7 have shattered expectations at Sprint (S), T-Mobile (TMUS) and AT&T (T).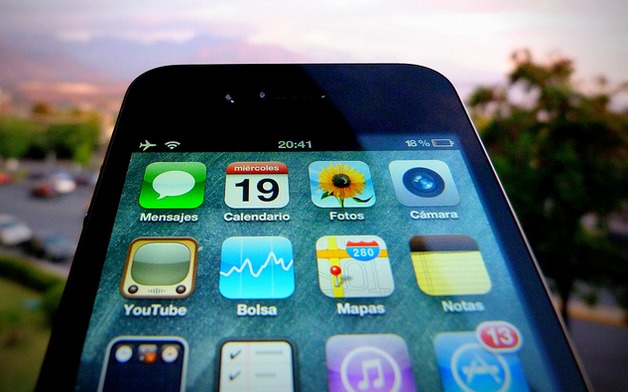 Stock Boost
Since the launch of the new model on September 7, Apple's stock has shot up 6.7% as of September 16.
That's the best share reaction since the launch of the 4S iPhone model back in 2011, when the Siri intelligent personal assistant feature was all the rage, according to an analysis by Bespoke Investment Group.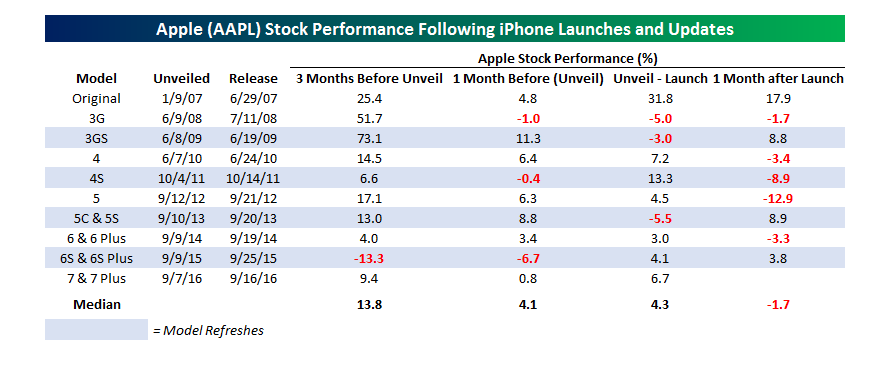 Monster Valuation
All of this has had a super-charged impact on Apple's market capitalization.
As of September 16, the company's market value was about $555 billion, about $25 billion ahead of Alphabet (GOOGL).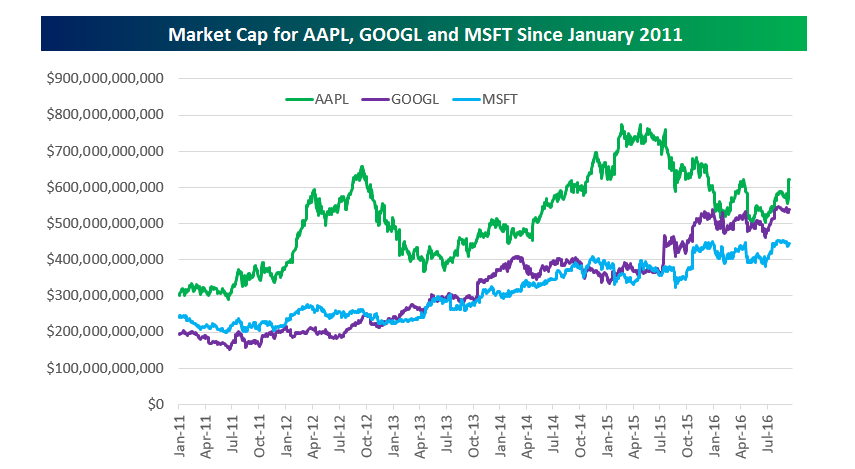 Living Large
The strong launch of the iPhone 7 helped Apple add $67 billion in market cap in the week that ended on September 16.
To place that number in the right context, Bespoke Investment Group did some interesting math:
Apple's increase in market cap in just one week is the equivalent of adding an entire Costco (COST), or Biogen (BIIB), or Broadcom (BRCM), which all have market caps of roughly $67 billion. It's the equivalent of adding two Yum! Brands (YUM), or NVIDIAs (NVDA), or Travelers (TRV), which all have market caps that are roughly half the size of Apple's gain in market cap this week.  
Takeaway
In April, Apple disappointed investors when it disclosed that iPhone sales had decreased by 16%, triggering the first overall quarterly sales decline in 13 years.
It's true that roughly 65% of Apple's revenue in the second quarter came from the iPhone, a franchise product that will turn 10 next year.
Such lopsided growth is a challenge for Apple over the long-term, in my opinion.
That said, when a new iPhone catches the fancy of consumers, wondrous things can happen for Apple shareholders.
Photo credit: Gonzalo Baeza via Flickr Creative Commons