There's something that doesn't quite compute about the Japanese stock market these days.
Economic growth is flatlining and the yen has been appreciating versus the dollar. That's bad news for the Toyotas and Sonys of the world.
And yet, the benchmark Nikkei 225 Average is up 10% as of August 22 from its recent low in late June.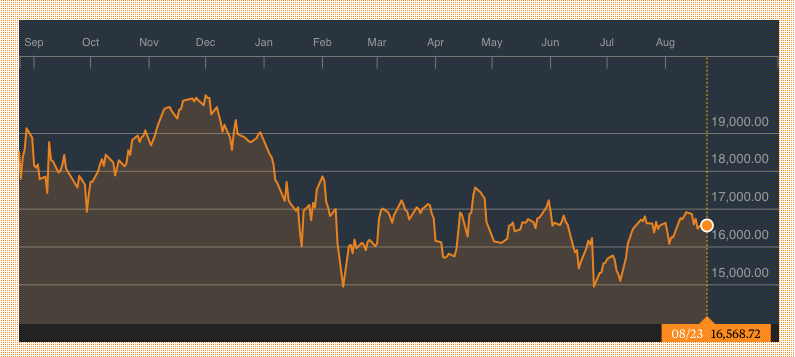 BOJ Firepower
Why the disconnect?
For one thing, the Bank of Japan has one of the most aggressive quantitative easing programs on the planet.
It's adopted negative interest rates and after years of ultra-loose monetary policy the central bank is running out of bonds to buy in its quest to support the economy.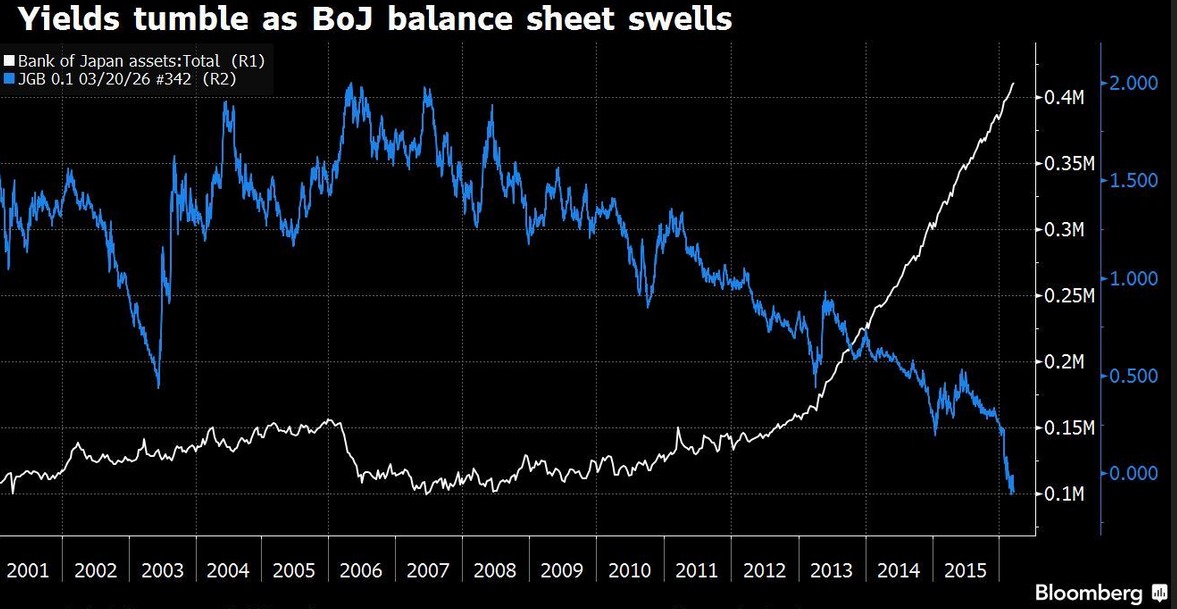 ETF Gorging
The Bank of Japan has intervened heavily in both the stock market via exchange traded funds and the Japanese real estate investment trust market.
In July, the central bank announced plans to increase its existing ETF purchases to an annual pace of 6 trillion yen ($56.7 billion).
Nicholas Smith, an analyst at CLSA, recently issued a report titled: "BOJ nationalizing the stock market."                                                            
Pricey REITs
Japanese REITs have been performing well on the back of BOJ buying.
However, according to S&P Global Market Intelligence estimates, the central bank meddling has boosted premiums on Japanese REITs by approximately 62%.
Thanks to the BOJ support and negative interest rates, J-REITs are the most expensive REITs in the world, according to Bloomberg.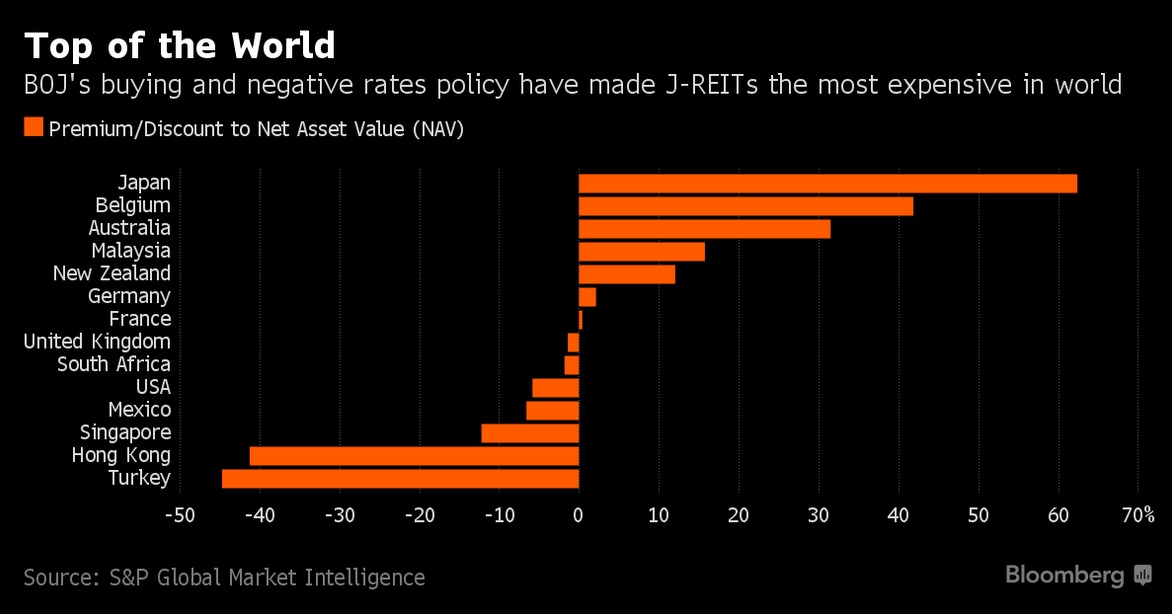 Takeaway
Japan is home to plenty of great companies worthy of investor interest.
Yet, in my opinion, investors should approach Japanese assets with extreme caution.
The BOJ has massive influence on stock and real estate prices.
Investors should fully understand the price distortions at work before diving into this market, in my opinion.
Photo Credit: Moyan Brenn via Flickr Creative Commons