The following statement won't come as news: The pace and breadth of disruption in business today is breathtaking.
We're consumers of an array of technologies that have been introduced over the past decade that have improved our daily lives.
Think of the computing power in our hands with the arrival of smartphones, mobile apps, streaming video, social media and e-commerce.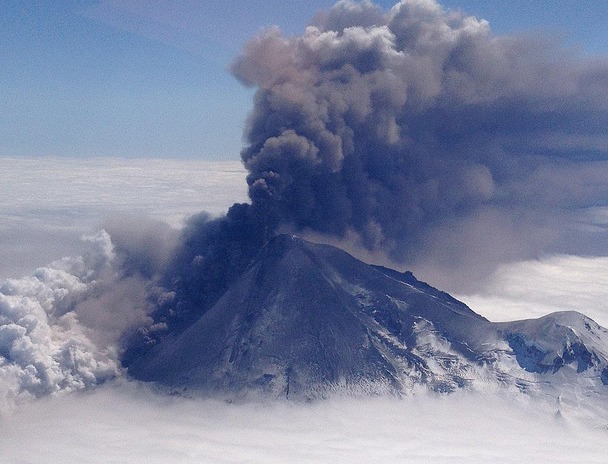 Disruption
But what's less obvious is the impact of technology on conventional, mainstream businesses that comprise core economic activity.
The impact on incumbent businesses isn't always positive.  
By competitive necessity, businesses today are leaner and more efficient than ever before. Technology has boosted employee productivity and driven waste out of the system.  
Shock Therapy
This is good for the owners of the businesses (often public market investors), but not always so for employees who represent a smaller percentage of corporate expenses today than ever before.  
On the flip side, technological advancements have sharply increased business start-up activity as it is less capital-intensive to be a successful entrepreneur today than at anytime in the past.  
And capital allocation today is more efficient and capable such that even a capital-hungry business like Uber is satisfied.  
New Breed
Further, young companies previously unwilling or unable to take on entrenched incumbents are now doing so with gusto.
Need to borrow money for a new car or business idea? Peer-to-peer lending and crowdfunding sites now compete with conventional consumer finance companies.  
Should I use mobile pay from Apple (AAPL), Google (GOOG)  and others?  Maybe I don't need so many credit cards issued by banks.  
Amazon Prime (AMZN) at $99 per year that provides unlimited free overnight shipping and a video subscription?  
Value Proposition
That's remarkable value for a service to avoid the expense and hassle of driving to the mall and it may even provide a tolerable substitute for that $1,200 per year that you pay to for cable TV.  
Ride-hailing apps like Uber are disrupting the taxi and limo industry, Airbnb is taking market share from hotels, and free calling via wi-fi are usurping costly mobile voice packages.
The news that Dollar Shave Club has sold itself to European consumer products giant Unilever for $1 billion has generated lavish media coverage.  
Change Agent
Why? DSC is a four-year old business that quickly grabbed nearly 10% of the male shaving market despite having no in-house product design, manufacturing, warehousing and distribution capabilities. They were all outsourced.  
Instead, it has thrived with clever marketing, value pricing, convenience and customer service.  
Entrepreneurs spotted an industry ripe for disruption – overpriced, often overbuilt products that had lost relevance with customers.
Gillette (PG), the shaving giant acquired by P&G in 2005 for $54 billion, was complacent and unprepared for an intrusion into its lucrative business.  
Giant Killer
DSC pulled that off by adhering to an asset-light business model that emphasized product quality, low prices, free delivery and savvy use of social media.
DSC's business reportedly took off immediately following a provocative (and free) marketing video that its founder uploaded to YouTube in 2012.  
DSC also reportedly ran on AWS, Amazon's ten-year old web infrastructure platform that has enabled young companies across the digital spectrum to outsource all aspects of online and mobile presence on an a la carte basis.  
Cost-effectively buying virtually all key operations functions while generating free awareness via social media helped make DSC a threat to Gillette.  
And how did Gillette respond?  It launched its own mail-based shave club in 2014 and sued DSC for patent infringement in 2015. DSC counter-sued earlier this year.  
Takeaway
The paradox here, in my view, is that, while technology is improving lives, saving consumers money and enhancing business productivity, it's also accelerating an economy of winners and losers–and, by extension, income inequality.
The winners are the likes of DSC, Facebook (FB), Amazon (AMZN) and computer programmers. The losers are P&G, bank tellers, taxi drivers, ad salespeople, stock traders, retail clerks, and even brick-and-mortar commercial landlords.  
Technological upheaval is making it possible for start-ups to challenge the giants of business.
The implications of this revolution are only now beginning to reverberate among investors.  Make no mistake, there's no such thing as an entrenched incumbent anymore.
Photo Credit: NASA Goddard Space Flight Center via Flickr Creative Commons