Over the last decade, the popularity of exchange-traded funds (ETFs) has soared.
The beauty of ETFs, which hold a basket of assets but trade on an exchange like a stock, is that they offer investors exposure to all manner of assets–everything from India stocks to dividend plays and small-cap technology companies.
And they do so at generally far lower fees and expense ratios than mutual funds.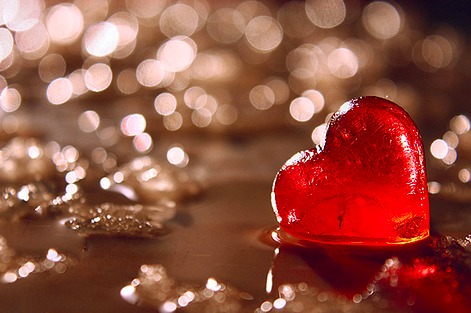 Market Mirror
The money that flows in and out of particular ETF sectors says a lot about the mindset of a broad swathe of investors.
And right now, they're not feeling very bullish.
In fact, there are signs that investors' ardor from these investment vehicles is waning.
According to FactSet, assets in ETFs have fallen about 10% to $1.86 trillion from $2.07 trillion at the end of 2015.
January Selloff
It's hard to find an ETF that weathered the market storm in January.
This chart (below) shows the carnage in ETF land.
With the exception of consumer staples and utilities, equity-linked ETFs generally took a beating, according to an analysis by Bespoke Investment Group.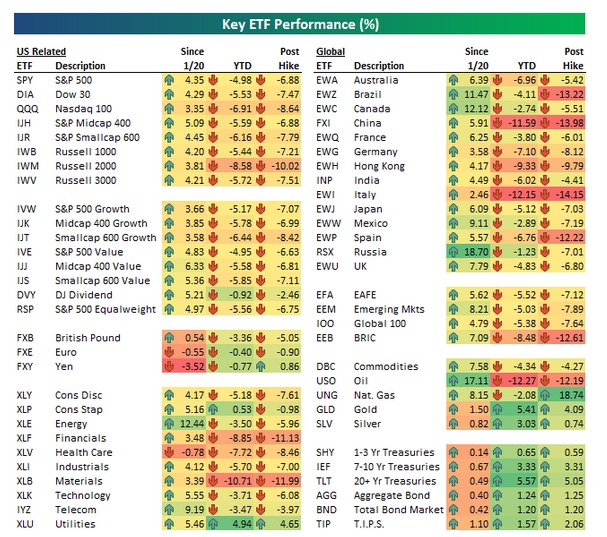 Enduring Popularity
That said, the popularity of ETFs relative to more expensive mutual funds seems likely to endure.
There are some 1,600 ETFs and more than 70 ETF providers. The ETF industry is also gaining market share versus the large mutual fund business.
Financial institutions such as State Street (STT), JPMorgan (JPM) and Deutsche Bank (DB) are investing heavily in their ETF lineup and sales forces.   
Takeaway
The fast-track growth in ETFs has slowed a bit, thanks to the brutal stock market conditions this year.
However, these investments remain very popular given their breadth and relatively low costs.
Photo Credit: Seyed Mostafa Zaman via Flickr Creative Commons