Is the US economic expansion running out of steam?
As 2016 unfolds, some economists believe the risk of an outright recession is rising.
The benchmark Dow Jones Industrial Average and S&P 500 Index are off 8% on the year through January 15, and a bear market isn't out of the question either.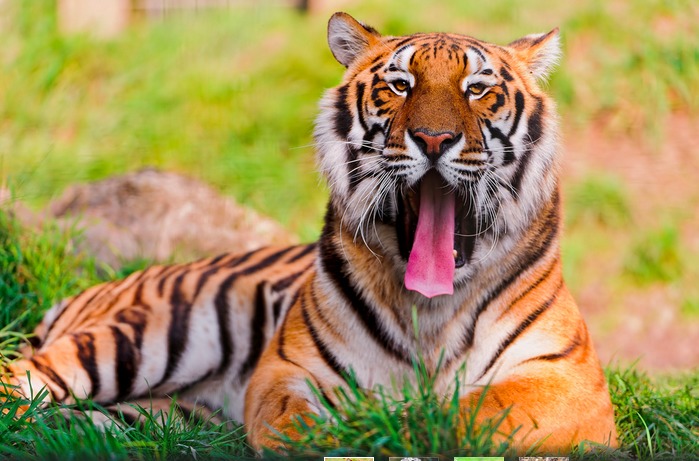 Junk Bond Spreads
Here's what is bothering some stock market watchers and economists fearful about the staying power of the expansion that began in mid-2009.
First off, there's the widening spreads between high-risk junk bonds and Treasury bonds.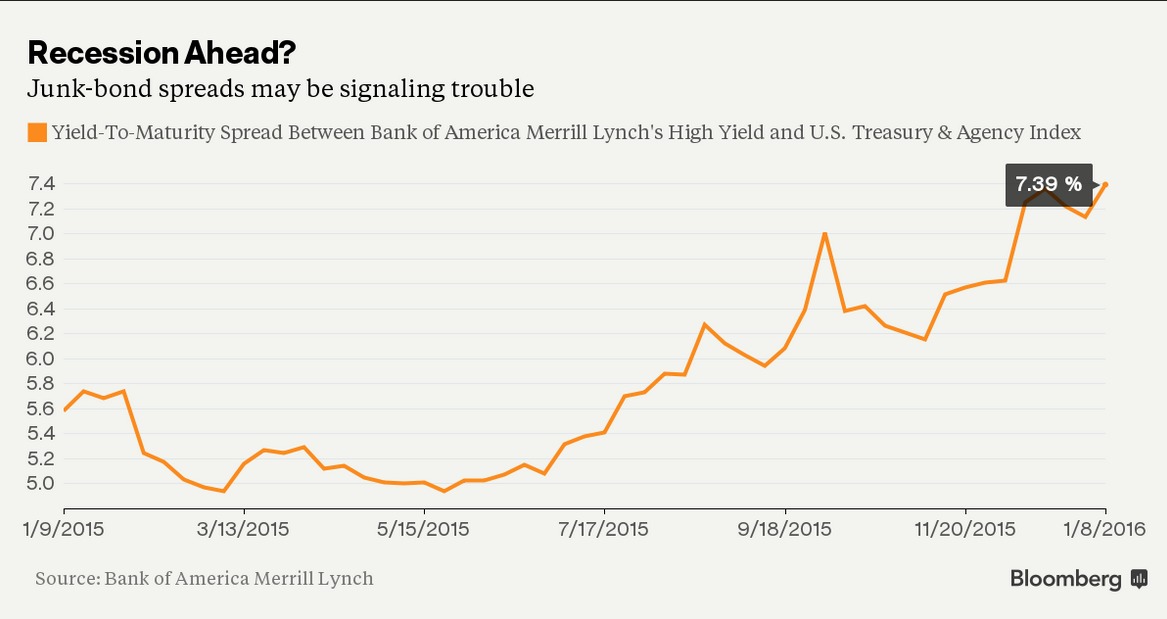 That could be a sign of growing corporate default risk and an economic contraction, according to analysts.
Martin Fridson, a money manager at Lehmann, Livian, Fridson Advisors, believes there is a 44% chance of a recession, according to his models.
Jeffrey Gundlach, the co-founder of Doubleline Capital, sees a 33% chance for a recession this year.
Election Jinx
UBS analysts, meanwhile, are calling for a 20% to 30% drop in stock prices in late 2016 or 2017.
The analysts cite growing global market volatility and the tendency of US stocks to crater in 7-year intervals that fall in US presidential election years.
Yield Curve
Another worry is the flattening of the yield curve, which measures returns US Treasurys across the lengths of maturities.
Global market volatility has turned the 10-year Treasury into a safe haven play. The increased demand has depressed yields.
At the other side of the spectrum with short-dated bonds and bills, the prospect of rising interest rates is pushing yields up.
Historically, a flat yield curve has signaled an economic slowdown.
An inverted yield curve can foreshadow a recession.
Energy
Depressed oil, gas and commodity prices are bad for US business investment and the overall economy.
About one-third of all capital expenditures (capex) comes from the energy sector, according to Goldman Sachs.
Throw in energy-sensitive materials and industries, and that figure rises to 45%.
Earnings
Corporate America entered a profit recession (two consecutive three-month periods of earnings growth declines) in the second and third quarters of 2015.
Financial data firm FactSet predicts S&P 500 companies will report an average 5%-plus decline when they finish reporting fourth quarter results.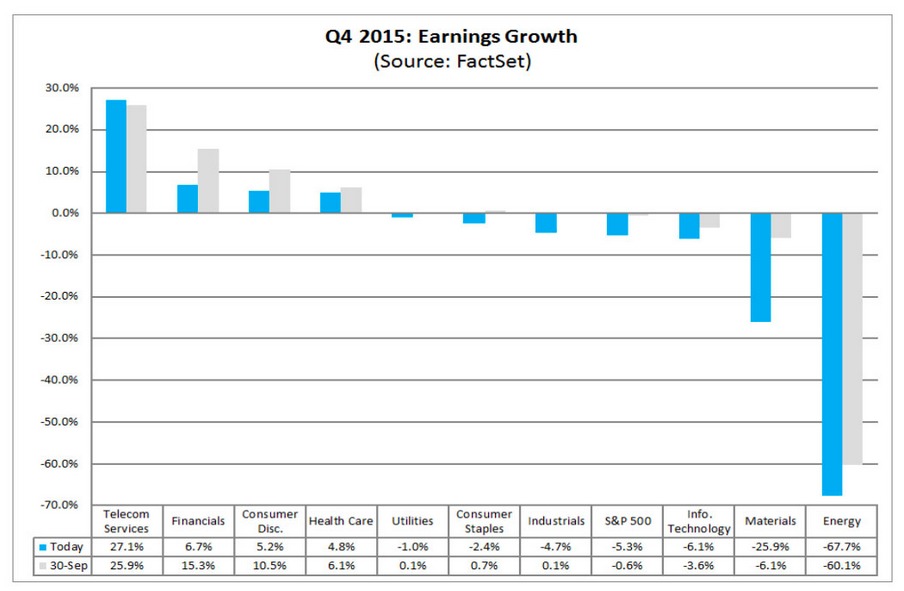 Takeaway 
The US expansion and bull markets that began in 2009 are starting to show their age.
A confluence of factors at home and abroad may add up to tougher times ahead.
Such are the ways of business cycles.
Photo Credit: Tambako The Jaguar via Flickr Creative Commons