As so often happens as bull markets age, they become more volatile.
While October was a nice respite, gaining back what had been lost in August and September, we've once again seen unexpected and big swings in returns.
The S&P 500 lost more than -3.5% the week of November starting on the 9th, then in the following week climbed sharply, up +3.3%, posting the best week so far this year.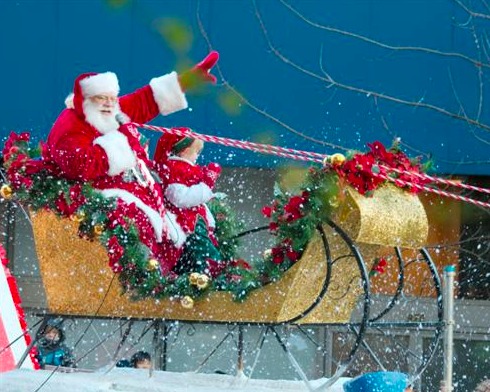 Fed Action
Reality is setting in: The first hike in 9 ½ years will likely occur on December 16th.
It creates some uncertainty and heightened market volatility, but it's a hugely symbolic move and a sign of the Fed's confidence in the economy.
Economic growth is a tailwind for corporate earnings as profit performance and expectations of more play a key role in stock prices.
Relief Rally
I believe that once we have our first rate hike behind us, we'll have a relief rally, right in time for Christmas. That would be a welcom Seasons Greetings to patient investors.
Furthermore, investors will focus on higher 2016 earnings estimates, which can be used to calculate higher fair values.
I believe that stocks are rested and ready for a surge towards that old high of 2,135 made in the springtime of 2016. And with a little help from Santa, we could press above that to make new highs on the year.
Photo Credit: Peter Vanderheyden via Flickr Creative Commons