The recent carnage in the equities market is the direct result of the markets hesitation to correct rapidly enough to changing economic conditions in our opinion.  
All year, until early August, the S&P 500 Index traded with increasing volatility in a historically narrow range.  The old time tape readers would have called this "the market making a line."
They knew the longer the "line" the more violent the market reaction would be, when the market broke out of that line.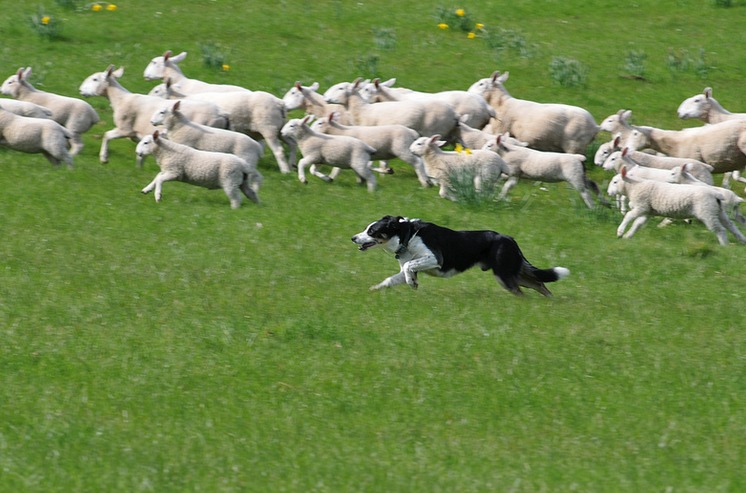 Delayed Reaction
This recent break of the "line" is a great example of what we call today the herding bias.  
Investors have known that world economic growth has been slowing for quite some time. 
Although investors sensed something was wrong, no one wanted to be the first to react. It is more comfortable to remain with the crowd.
Herd Behavior

Once the crowd starts to move the only way to stay comfortable is to move with it. Hesitation to move only increases discomfort.  
Acceptance of new information by the majority is slow. But once accepted, and acted upon, the adjustment is complete and the market need not discount those conditions again.
Outlook
Looking forward the question is simple. Has this selloff discounted the worst that can be forecast given the changing economic conditions?  
To answer that we need to remember that the market is not the economy.  
Uncertainty created by currency wars and slowing economic growth has caused market price-earnings-ratio (P/E) compression.  
Exacerbating that situation is an earnings contraction more severe than anticipated due to the collapse in oil prices.  
Worst is Over
Assuming S&P earnings of $115 and historical P/E of 16 the market may have touched a low in August. However the market always overshoots.  
Therefore, we believe a retest and possible breaking of those lows is a 50% or higher probability.  
We think that would require new problems beyond China, the Fed and emerging market weakness.  But in our opinion the majority of damage those issues can cause has occurred.
Photo Credit: Arbutus via Flickr Creative Commons