In the first quarter of 2015, equity market returns slowed to a crawl. The Global Dow index increased less than one percent for the first quarter of 2015.
We continue to believe that most of the market hesitation was caused by the Federal Reserve's conservative posture with respect to interest rates and monetary policy.
Overweight Stocks

Although last year was not anything to write home about, 2015 is the third year of the U. S. President's term. That has historically been a slight positive for equity markets.

We continue to overweight stocks versus bonds because we believe most of the slowdown in economic activity has passed as lower energy prices provide consumer relief at the gas pump.

An added plus is that European and Chinese central banks have started aggressive actions on easing monetary policies and this may help growth on a global basis.
Auto Sales

Car buying and home purchases remain strong in the first quarter with existing home prices still increasing and we believe this will help the markets next year.

Looking forward, we believe first quarter earnings will be solid and may be a catalyst to move the markets higher before the end of 2015.
Photo Credit: Charlie Phillips via Flickr Creative Commons
Author profile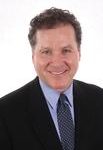 Sparrow Capital Management is a registered investment advisor based in Missouri. Gerry Sparrow, an investment professional with more than 20 years of investment management experience, is our President and Founder. He selects stock investments using a proprietary matrix of fundamental, quantitative and technical factors.