One of the big surprises of 2015 has been the remarkable performance of Russian stocks.
Russia is in the grip of a sharp downturn as well as the target of credit rating agency downgrades and international economic sanctions for its role in the Ukraine crisis.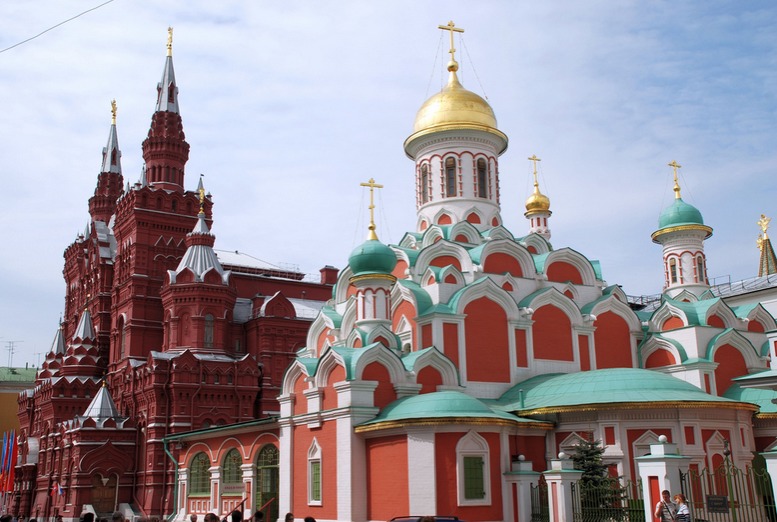 Top Performer
Investors don't seem to care.
Russia's benchmark MICEX Index is up nearly 16% as of March 25, and is one of the best-performing indexes in the world this year.
The Ukrainian Equities Index, meanwhile, is off 30% for the same period.
What do investors see?
Valuation
For starters, Russian equities, after the steep sell-off last year, look cheap compared to most other markets in Europe.
The MICEX trades at an earnings yield of 11.3 percent, compared with 8 percent for trs he MSCI Emerging Markets Index, according to data compiled by Bloomberg.
Oil Rebound
Secondly, oil prices have stabilized in recent weeks, at least for the moment.
True there's an oil glut, according to the International Energy Agency (IEA), and U.S. production shot up in February.
Yet if history is any judge, supply and demand will eventually get back into alignment and prices will rise.
Russia is one of the world's top energy exporters.
Investors may be trying to get out ahead of an oil and gas industry rebound that Russia will benefit from a few years down the road.
ECB Action
The European Central Bank's aggressive quantitative easing campaign in the Eurozone is driving down bond yields.
That in turn is increasing the appeal of risky assets like Russian stocks.
A European rebound may bode well for major trading partners like Russia.
Russian ETFs
To be sure, betting on the Russian stock market is probably not a great idea for retirees with a low tolerance for risk.
It remains a very volatile market.
However, investor and financial newsletter publisher Michael Brush thinks Russian-focused exchange-traded funds are worth a look for investors with the right risk profile.
He owns a position in the iShares MSCI Russia Capped Index Fund (ERUS).
Other alternatives are the Market Vectors Russia ETF (RSX) and the Market Vectors Russia Small-Cap ETF (RSXJ).
If you're interested in individual Russian companies, here's a list of firms with American Depositary Receipts that trade in the U.S.
Ruble Reversal
Finally, investors may also be betting the ruble's slide against the dollar has or will soon start to reverse itself.
If so, there's the potential for currency-generated, sweetened returns down the road.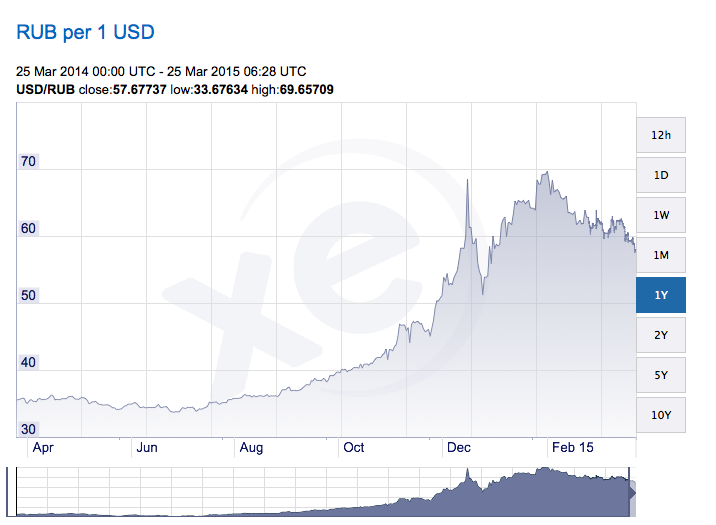 Takeaway
Putin's Russia remains a dicey market full of geopolitical risks for investors.
That said, if you think energy prices are going to rebound and the worst is over in the Ukraine crisis, Russian stocks appear to be attractively priced.
Like all high-risk and potentially high-return trades, this one is best suited to investors with an iron caste stomach.
Photo Credit: Andrey via Flickr Creative Commons.